Was Laurence Fox 'disgusting' for leaving his children in the car?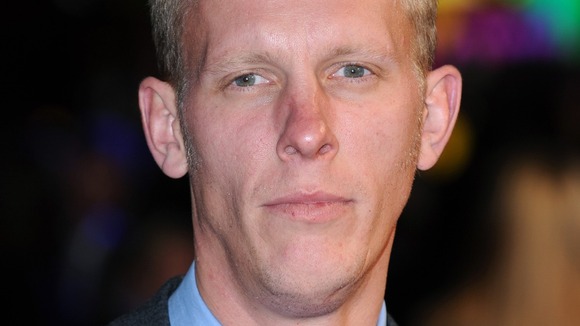 Actor Laurence Fox has unwittingly sparked a childcare debate after he tweeted his run-in with a police community support officer who branded the father-of-two "disgusting" for leaving his young children in the car.
The 35-year-old Lewis star said he had "popped" into a chemist to buy medicine for his sick son.
Park in loading bay to run into chemist to get medicine for sick child. Eldest son asks to stay in the car. I agree as I will be minutes...
...return to car to find police community support officer telling me my son has been screaming in the car. He looks fine to me...
Laurence, who is married to actress Billie Piper, tweeted his son had initially asked to stay in the car, said he was fine when his father returned and denied screaming.
...police community officer calls me a "disgusting and appalling human being." And infers my son is lying...
...I cannot believe it. I've got their number. Looking forward to writing to whoever it is you write to when you are harrased by the police.
Technically, it is an offence to leave any child under 16 alone for any period of time, even briefly, in a locked car.
Section One of the Children And Young Persons Act 1933 makes it an offence to neglect or abandon a child, but the law does not make clear what this amounts to.
Daybreak spoke to former child protection investigator Sharon Girling said she had "seen some tragedies" occur when children were left in their parents' car unsupervised.
We have seen children getting out of the car themselves or being taken from the vehicle.

I have incidents where we have found a child walking round a car park looking for their parent.

I have had incidents where we have actually had to break into the vehicle because the child has become so distressed.
– Former detective Sharon Girling

Mother-of-four Lucy Cavendish had different ideas and joked that she did not think anyone would want to break into her car and take her children.

The Telegraph journalist also said she frequently left her children in her vehicle if she was paying for petrol and this was not about leaving young children unsupervised for long periods of time.
I go in and pay for petrol. It would never really occur to me to get them all out of the car, take them in, have a row about all the chocolates, crisps and everything else at the front.

You go in and you pay and you can see them.
– Mum-of-four Lucy Cavendish