Video report from ITV News correspondent Dan Rivers
Engineers are braving strong gusts as they carry out the dangerous and difficult work of reconnecting those without power.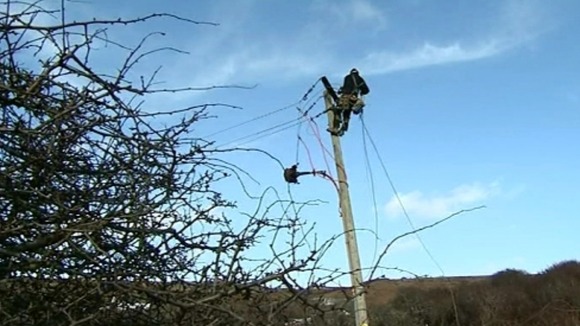 A Western Power crew, who have not slept since yesterday, have spent hours fixing cables brought down by fallen trees in a bid to restore electricity to parts of Pembrokeshire.
One worker has an extra incentive to reconnect the supply, with his house among the thousands in Britain without power.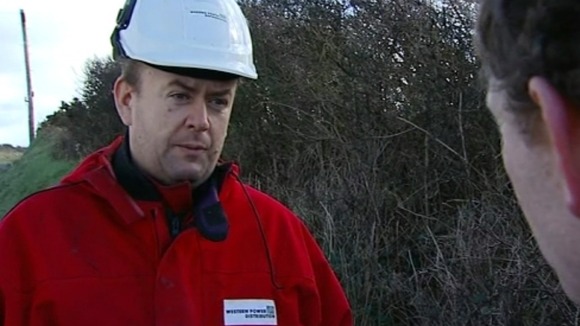 We are actually getting through it at the moment.

We've brought specialist contractors in, we've got teams from all of the other areas, helping us from all over the country.
– Mark Phillips, Western Power

The gusts have been so powerful on the Welsh coast that one pole the crew were working on had the junction box ripped away and was only just left standing.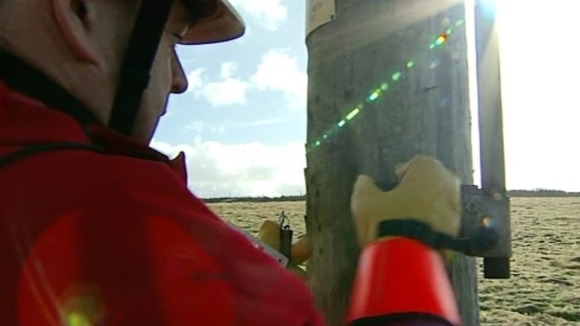 However, power has not been restored to all on the Welsh coast with the Victoria Inn struggling to even open without electricity.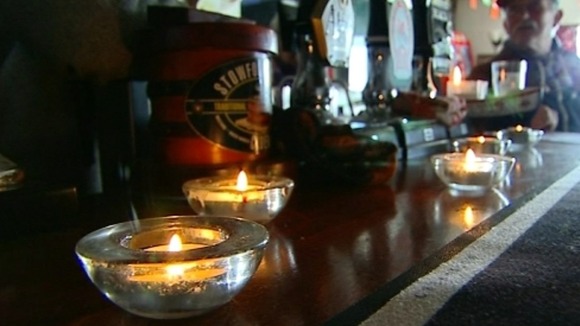 We've got no heating, no light and obviously we couldn't cook food and at the moment we are just about open but we can't really do a lot more.
– Paul Williams, Landlord

Earlier, Energy Networks said over 43,000 customers remained without power as floods continue to devastate large parts of the UK.