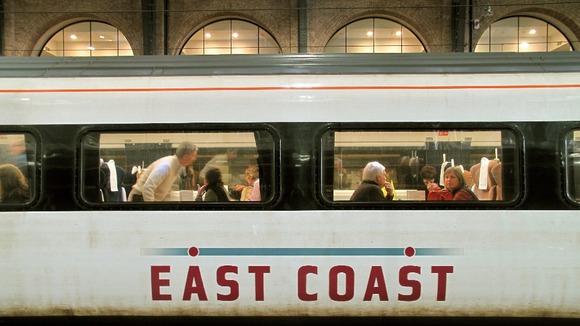 It was 'Thunderbirds to the rescue' overnight as hundreds of passengers were stranded on an Edinburgh-bound train battered by winds.
A Thunderbird rescue locomotive was dispatched to help an East Coast London to Edinburgh train after strong winds damaged the train's pantograph - the equipment mounted on its roof that collects power from an overhead cable - which brought the train to a halt, with no heating or lighting.
Passenger Bill Gibbon, who was travelling to Newcastle, had been on the 6.30pm service for more than six hours when he spoke to ITV News.
He said: "We were between Doncaster and York and there was a really loud bang. After an investigation, we were told the pantograph had failed.
"We sat there for an awful long time before we were told it was 'Thunderbirds are go' and we've been told the train will be towed all the way to Edinburgh."
Passengers on the damaged King's Cross to Edinburgh train took to Twitter during the long delays:
Despite having been stuck on this train for 5 hours now, we're still in good spirits :) #eastcoast
Train has lost its pantograph, so no power at all. Waiting for a Thunderbird to rescue us. In safe @eastcoastuk hands though.
Thunderbirds are go! Hooked up and safety checks under way. #stuckonatrain
Mr Gibbon also praised staff on board the stricken train, which was estimated to reach its final destination around five hours late.
He said: "I have to say the East Coast staff have been superb. They have been giving us information when we have needed it and they have been handing out water and space blankets, as the heating has been off. I couldn't fault them."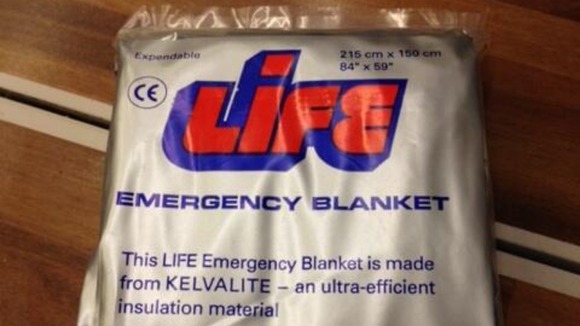 East Coast trains took to Twitter to apologise for the disruption and thanked passengers for their "patience and understanding".
Apologies to any customers caught up in tonight's weather-related delays. We appreciate your patience and understanding.
Read more: 147,000 without power as wind speeds reach 100 mph