For years British policing has been the envy of the world – but more recently the service has been put under the spotlight in the wake of a number of high profile controversies.
In a specially commissioned Tonight survey of 2,000 people:
30% said they trust the police less since the reporting of cases like "Plebgate", Savile and Mark Duggan
20% don't believe the Police are "on their side"
Out of those who'd had personal interaction with the Police in the last twelve months, nearly a fifth said they didn't have confidence in them
The Tonight programme spoke to the Policing Minister, Damian Green, who addressed public concerns about police transparency.
We're taking two big steps to address those because I recognise the worries. The first is to give greater powers to the Independent Police Complaints Authority so they will in the future investigate all serious or sensitive complaints which will mean that what people have felt most worried about which is the Police investigating themselves won't happen in those serious and sensitive cases in the future. And the second is a technical change which we've already started introducing but which will contribute to this is the greater use of body worn cameras, so that a Police Officer on the street, will be, if an incident happens, recording it."
– Damian Green, Policing Minister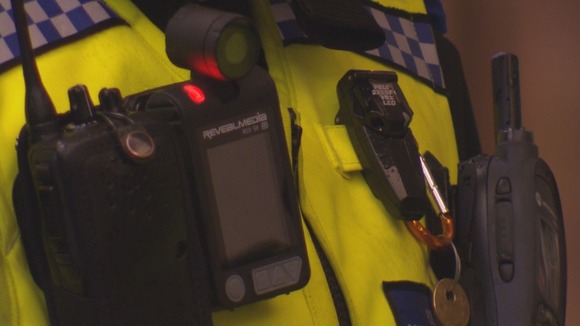 Body-worn video cameras are currently being trialled by around twenty police forces – and Hampshire Police are leading the way in its use of this new technology.
The cameras help to gather crucial evidence at the scenes of crimes such as burglary and instances of domestic violence and have also helped to reduce the number of complaints made by the public about officers.
Tonight reporter Fiona Foster speaks to 26 year old Peter Garrigan, who was awarded £13,000 compensation in November 2013 after he was assaulted by a police officer at a train station in Liverpool.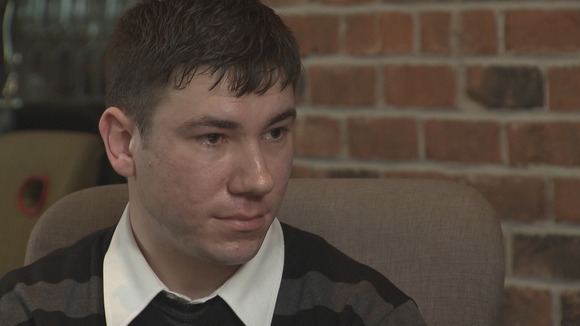 And Fiona also hears how the family of of Bijan Ebrahimi - beaten to death outside his home by a neighbour last July, his body then set on fire – feel let down by the Police who they believe failed to protect their vulnerable brother.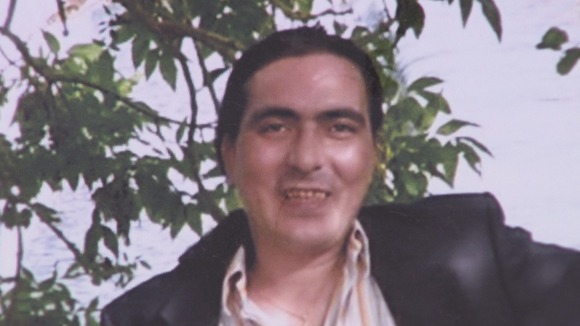 It's clear there's also a need for the traditional role of a community 'bobby on the beat' in 2014 and Tonight spends the day with Greater Manchester Police's Inspector Umer Khan, who has nearly twenty years experience with the force. He believes being an integral part of the community is the best way to restore public confidence.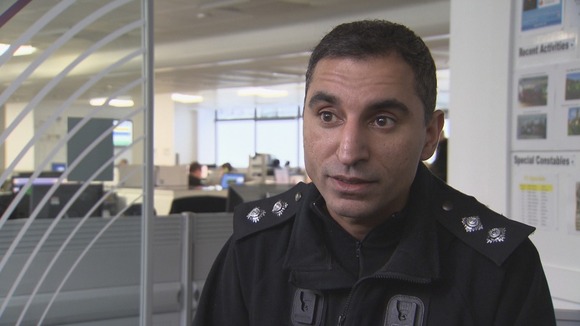 IPCC WITNESS APPEAL – BIJAN EBRAHIMI
The Independent Police Complaints Commission is today renewing its appeal to witnesses who were present, saw, heard or know anything in relation to Bijan Ebrahimi's contact with police and with local residents in the days, weeks and hours before his murder in Bristol in July 2013. For more information please click here.
Useful Links:
Independent Police Complaints Commission
Police and Crime Commissioner, Avon & Somerset Police
Public Administration Committee - Evidence on Crime Statistics