Royal Navy crew send Valentine's message home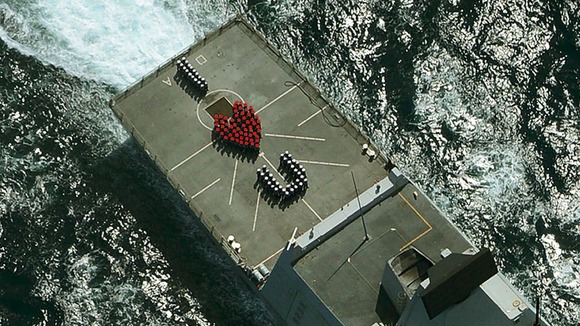 The crew of a Royal Navy destroyer have sent a Valentine's message to their loved ones back home from the warship's flight deck.
The message saying 'I love you' was formed by sailors aboard HMS Daring as the ship heads back to its home base of Portsmouth, Hampshire, having spent nine months on deployment - one of the navy's longest missions.
We have proven this is a very capable warship, but without the support of our loved ones our sailors would not be able to operate at their best.Daring's naval family has been stretched over many thousands of miles, but we have all been there for each other.
– Lieutenant Jason Hannigan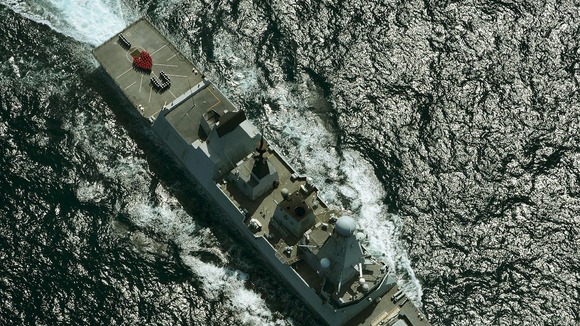 After leaving the UK in May 2013, HMS Daring, with its ship's company of 200, has called at 21 different ports and sailed more than 38,000 miles.
It has crossed the Atlantic Ocean, supported anti-piracy operations in the Caribbean Sea and the Gulf of Aden, tracked ballistic targets in the Pacific Ocean and provided immediate humanitarian support to the Philippines in the wake of Typhoon Hiayan.
The warship has also exercised with 15 navies along the way as well as in the Tasman Sea, South China Sea, East China Sea, Indian Ocean, Arabian Sea, Red Sea and will shortly continue operations in the Mediterranean Sea before arriving back in the UK at the end of February.