Banksy Brighton pub mural 'Kissing Coppers' sells for £345,000
A mural created by the artist Banksy has been sold at auction in the US after being removed from the wall of a Brighton pub.
'Kissing Coppers', a black and white graffiti work depicting two policemen kissing, was sold to an anonymous buyer in Miami for $575,000 (£345,000).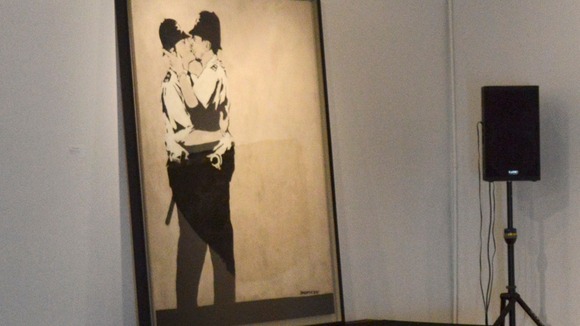 More: Banksy murals 'may be ruined' after vandal hits US town
It became one of the artist's most famous street works after being spray-painted onto the side of the Prince Albert pub, near Brighton city centre, in 2004.
The mural was carefully removed and flown to America in 2011, replaced with a replica encased in perspex, the Argus reports.
It had been predicted to sell at a price between $500,000 (£300,000) to $700,000 (£420,000).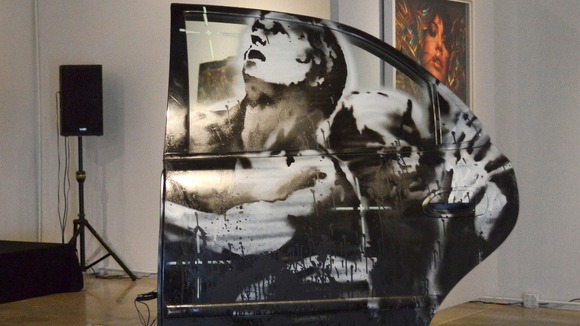 More: NYPD 'hunt' artist Banksy
Two other Banksy works - 'Bandaged Heart' and 'Crazy Horse Car Door' - failed to reach their minimum bids.