Britain's coastline has changed shape after bad weather
ITV News correspondent Rupert Evelyn reports
Britain's coastline has changed shape after weeks of bad weather battered the island, with rocks having fallen on the Dorset coast.
Read: Residents describe the devastating impact of the floods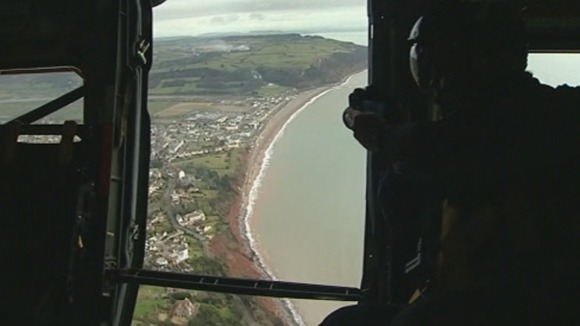 A team of geologists and engineers have to survey the new shape of the coastline and the quickest way to do that is by helicopter.
Read: The dangerous job of restoring power to storm-hit homes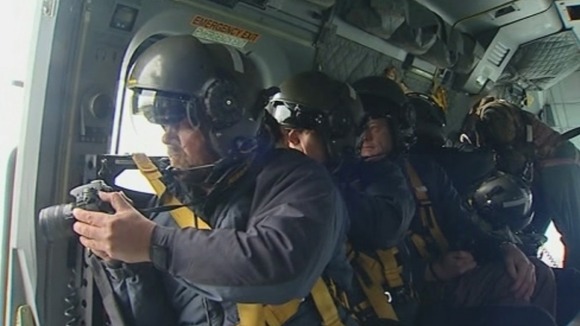 In just over an hour, I've seen the whole of the Dorset coast, it would take weeks to walk it and obviously we don't have the resources to get out there.
– Neil Watson, Environment Agency

One of the RAF helicopter pilots said it was unusual to be working in a crisis this close to home.

Watch: Aerial images show UK's altered landscape after floods
It's fairly rare [to do this kind of work], it doesn't happen all that often.

Obviously in times of crisis, like this, where we are wanting to help out where we can.
– Sgn Ldr Chris Royston-Airey, RAF Benson

Flood water remains across large swathes of the South West and shows no sign of retreating.

Read: Boatyard owner's dilemma of helping neighbours or firm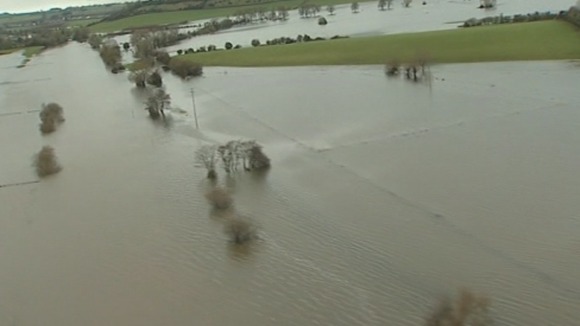 It may still take several weeks to see the extent of the damage from the floods, with most of the damage happening beneath the surface of the water.