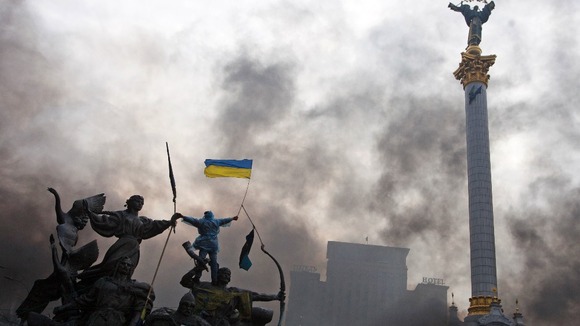 Ukraine has suffered its bloodiest day in 22 years after at least 47 people were killed in the escalating violence sweeping across Kiev.
Hours of fierce fighting in the capital left scores injured with riot police captured on video shooting from a rooftop at protesters, while demonstrators hurled petrol bombs to drive the security forces away.
Europe Editor James Mates reports from Kiev
A medic who is working at a makeshift field hospital in Hotel Ukraine told ITV News that those killed had "no chance" of surviving because of the snipers professionalism.
The clashes come as European Union ministers agreed to impose sanctions on the Ukrainian officials responsible for the violence. Those sanctions include visa bans and asset freezes.
Ukrainian President Viktor Yanukovich has been in talks with the foreign ministers of Germany, France and Poland in a bid to find a solution to the clashes.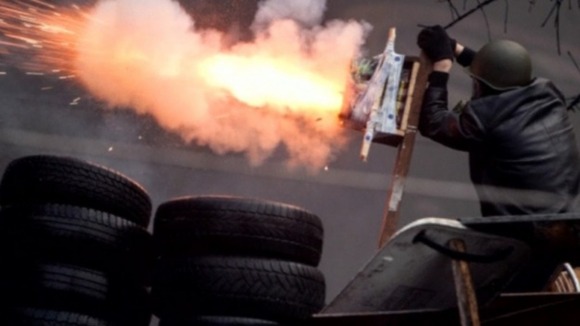 It is believed that he has been offered a deal which would see an interim government, a new constitution and then fresh elections.
Opposition leader and former world champion boxer Vitaly Klitschko said he hoped for a deal overnight but added there was no clear result so far.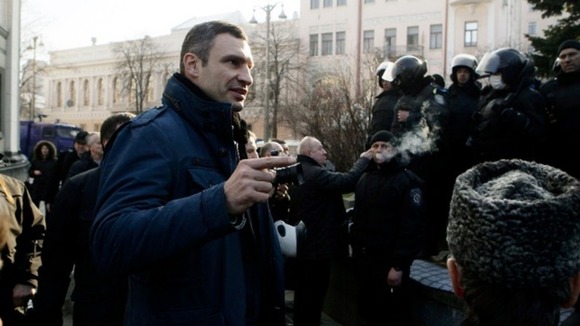 Since the violence between anti-government protesters and police began on Tuesday, at least 75 people have been killed and hundreds more injured.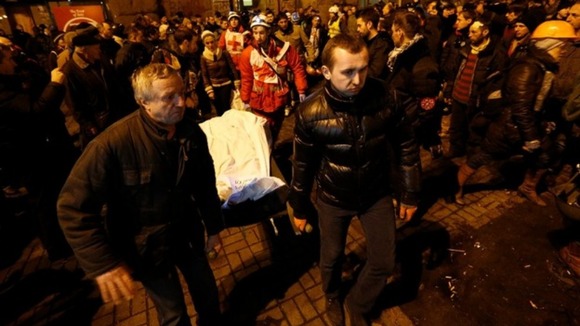 A video posted online today appeared to show close-up footage of the battle between demonstrators and security forces on the streets of Kiev.
In the video, which was posted today but cannot be independently verified by ITV News, officers are seen hitting protesters with batons before demonstrators fight back in the violent clashes.
A warning that this video shows people being kicked and hit with batons.
Demonstrators have built barricades across the city including one made out of wooden pallets and tyres on the frontline, which they will torch if police decide to charge at them.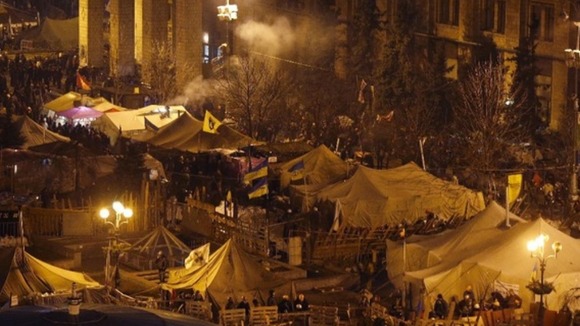 Ukraine's interior ministry claimed that 67 policemen are being held hostage in Kiev by anti-government protesters.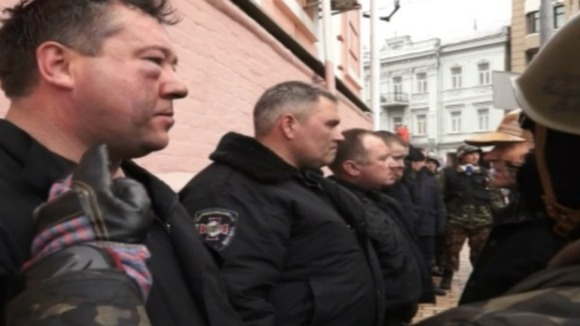 To free the hostages police have the right to use their weapons.
– Ukraine's interior ministry

Riot police had been armed with combat weapons in a bid to regain control of violent protests.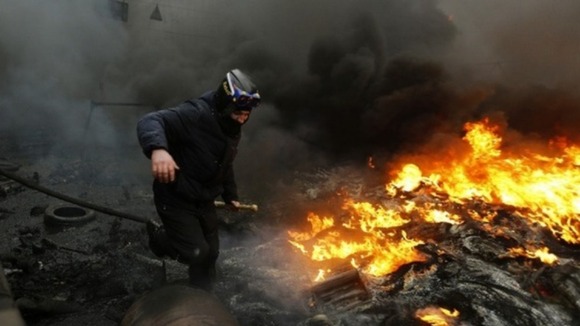 Meanwhile, David Cameron has spoken to Russian President Vladimir Putin and German Chancellor Angela Merkel about the "terrible situation" in Ukraine.
The Prime Minister has made further phone calls on the terrible situation in Ukraine. He called President Putin shortly after 6pm, followed by the Polish Prime Minister, Donald Tusk.

All three leaders support the idea of a roadmap that has been put forward by European foreign ministers in Kiev today.

The Prime Minister agreed with President Putin that they should both encourage all sides in Ukraine to get behind this emerging plan as a way to end the violence and open the way to a lasting peaceful solution.
– A DOWNING STREET SPOKESMAN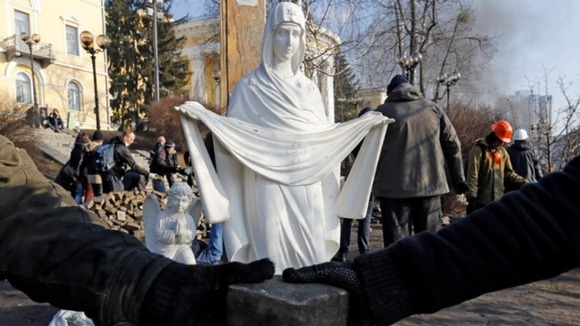 Putin, who is sending an envoy to Ukraine at the request of Yanukovich, said he expressed his "utmost concern" over the escalation of violence in Kiev during conversations with both Cameron and Merkel.