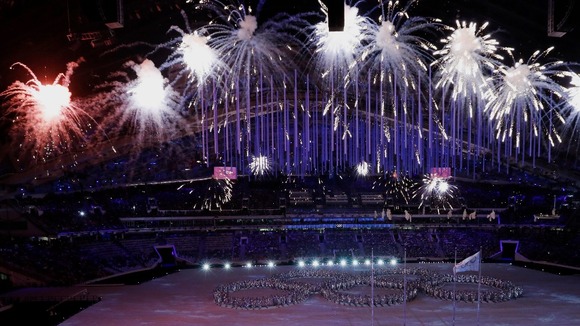 The 2014 Winter Olympics ended on Sunday with host nation Russia on top of the medals table, as the world's gaze turned to the spectacular closing ceremony.
Team GB are bringing home four medals: bronze in women's curling and snowboard slopestyle, silver in men's curling and gold in women's skeleton.
The gold medal winner and Olympic champion, Lizzy Yarnold, celebrated her triumph as she carried the flag for Great Britain in the final ceremony.
Read: Sochi 2014 Winter Olympics: Final medal table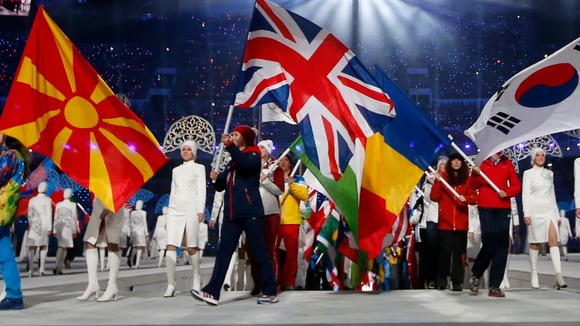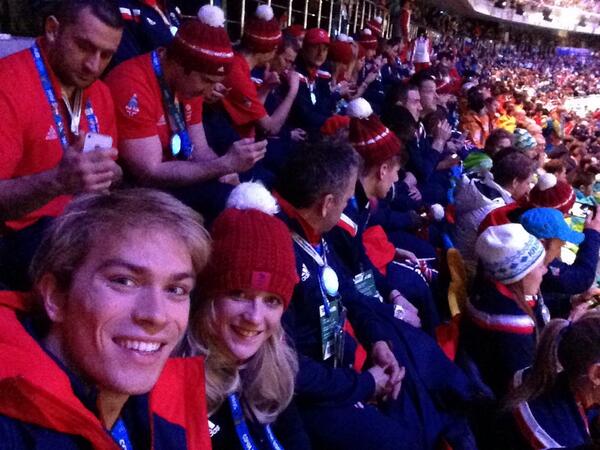 During the ceremony, IOC President Thomas Bach said the Russian hosts had proved their critics wrong.
"Tonight we can say: Russia delivered all what it had promised," he told 40,000 people at the stadium and millions more watching on television.
The show featured references to many treasures of Russian arts and culture heritage.
First there were floating houses and mysterious figures inspired by the paintings of Marc Chagall.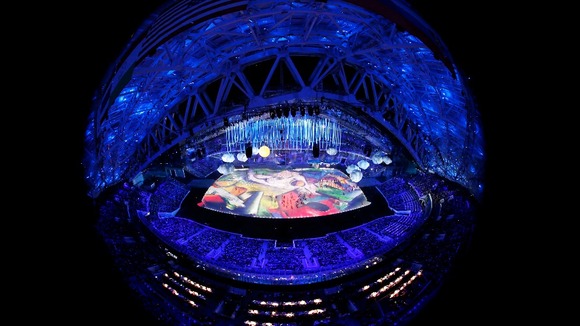 Then came pianist Denis Matsuev to play Rachmaninoff's "Piano Concert No. 2," followed by ballet dancers performing some of the great pieces of the genre.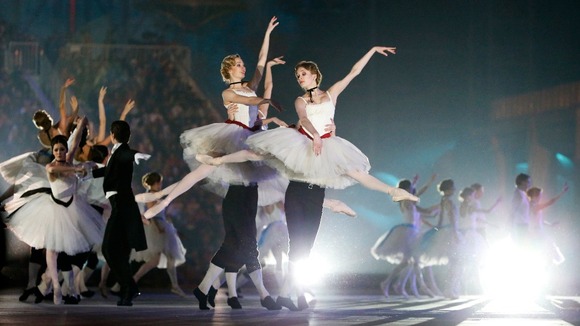 In the next segment dedicated to literature, dissident author Alexander Solzhenitsyn was remembered alongside Alexander Pushkin, Fyodor Dostoyevsky and many other leading writers in another gargantuan display, this time recreating a library.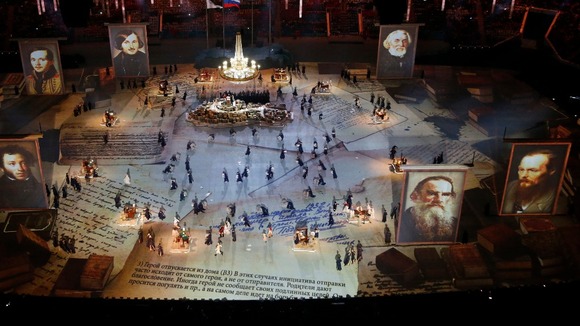 The ceremony organisers even made a joke at their own expense after the fifth Olympic ring "failed" to unfurl.
Harking back to the opening ceremony moment where a malfunction left the iconic rings one short, dancers in shimmering silver tops formed four perfect rings as one group remained in a tight formation.
After laughs and loud applause from the audience, the fifth ring eventually opened.
In the last part of the ceremony, Sochi Mayor Anatoliy Pakhomov handed the Olympic flag to Pyeongchang Mayor Lee Sok-ra.
The South Korean city of Pyeongchang will host the Winter Olympics in 2018.