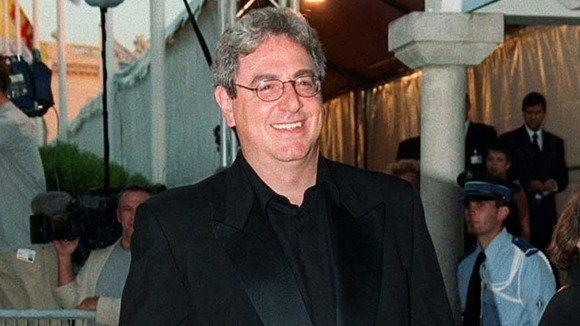 Actor, screenwriter and director Harold Ramis has died aged 69.
The United Talent Agency confirmed that Ramis, best known for starring in the Ghostbusters films, died at home in the early hours of this morning in his native Chicago.
Harold Ramis passed away peacefully this morning surrounded by family and friends in his Chicago area home, where he and wife, Erica Mann Ramis, have lived since 1996.
Among his numerous professional honours and awards, Ramis was the recipient of the American Comedy Award, the British Comedy Award, and the BAFTA (British Academy) award for screenwriting.
In addition to his wife Erica, Ramis is survived by sons Julian and Daniel, daughter Violet and two grandchildren. His creativity, compassion, intelligence, humor and spirit will be missed by all who knew and loved him._
– UNITED TALENT AGENCY STATEMENT

Ramis played bespectacled Ghostbuster Dr Egon Spengler in the films. He also wrote the screenplay for Caddyshack and wrote and directed 90s classic Groundhog Day.

More recently he had directed several episodes of the American version of The Office.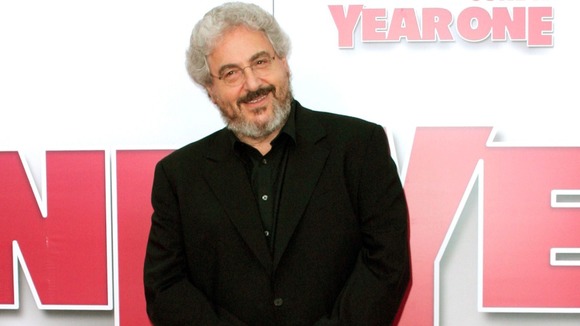 Bill Murray paid idiosyncratic tribute to Harold Ramis. The comedy pair worked together several times, most famously appearing together in Ghostbusters.
Murray told Time Magazine:
Harold Ramis and I together did the National Lampoon Show off Broadway, Meatballs, Stripes, Caddyshack, Ghostbusters and Groundhog Day. He earned his keep on this planet. God bless him.
Comedians from both sides of the Atlantic joined other stars from his films as they paid tribute to Ramis, died from complications arising from auto-immune inflammatory vasculitis.
Harold Ramis was a brilliant, shining example for every comedy writer hoping to achieve excellence the field. He will be sorely missed.
Harold Ramis. Funny, gracious, kind hearted. A joy to have known you.
RIP Harold Ramis. I'll be watching the masterful Groundhog Day for the 100th time in tribute
Stunned and saddened to hear of the death of Harold Ramis. A comedy hero...
Actresses Elizabeth Hurley and Cindy Morgan who both worked with Ramis also took to Twitter to remember him:
Very, very sad to hear that Harold Ramis has died. He was a lovely man and I loved working with him. RIP xxx
Stunned to hear about the passing of Harold Ramis. His humor and gentleness... One of the few directors who... http://t.co/DMOWzBwjxN
Pictures and bunches of flowers were also reportedly left outside the 'Ghostbusters firehouse' in New York':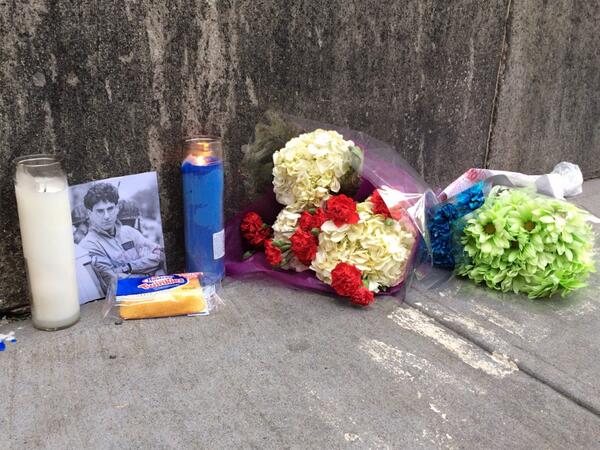 Born in Chicago Ramis got his start in comedy in 1969 at Chicago's famed Second City improvisational theatre troupe, while still working as Associate Editor at on the jokes page of Playboy Magazine.
Ramis' Hollywood breakthrough came in 1978 when he co-wrote the blockbuster comedy National Lampoon's Animal House. He went on to co-write Stripes (1981), Ghostbusters (1984) and Ghostbusters II (1989), films in which he also co-starred. Ramis co-wrote and made his directorial debut with Caddyshack (1980), followed by National Lampoon's Vacation (1983). He also co-wrote and executive produced Back to School (1986), co-wrote, produced and directed Groundhog Day (1993) and Bedazzled (2000).
In 1999 he co-wrote and directed Analyze This, which starred Billy Crystal and Robert DeNiro, and later its sequel Analyze That (2001).
Ramis' most recent offering, Year One, starring Jack Black and Michael Cera, was released in 2009.