The highly-anticipated trial of Olympic and Paralympic athlete Oscar Pistorius has begun with the six-time sprint champion pleading not guilty of murdering his girlfriend.
ITV News Africa correspondent Rohit Kachroo reports from Pretoria:
Mr Pistorius faces murder charges after killing his girlfriend, 29-year-old model Reeva Steenkamp, on Valentine's Day last year.
The double amputee, known around the world as the "Blade Runner", argues that Ms Steenkamp's death was a tragic accident after he mistook her for an intruder hiding in the toilet.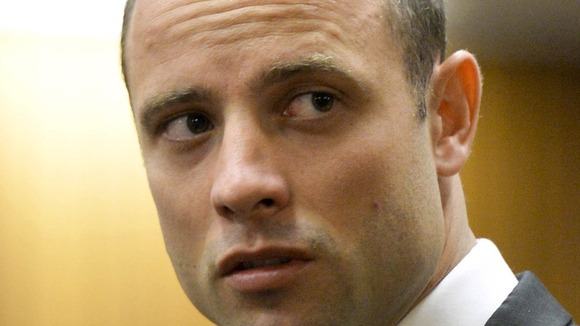 Watch: Live coverage of the trial in Pretoria, South Africa resumes at 7.30am
First witness taking the stand was Pistorius' neighbour Michelle Burger. She testified how she was woken in the middle of the night by a woman shouting for help.
The Pretoria University economics lecturer lives 177 meters from Pistorius' home in an adjacent housing complex.
Ms Burger told the Pretoria High Court she heard " intense screams" followed by shots.
Just after her screams, I heard four shots. Four gun-shots. Bang ... bang, bang, bang.
– Michelle Burger, neighbour of Oscar Pistorius

Michelle Burger added that she was "convinced" that the woman was being attacked by robbers and said of her screams that "you only shout like that if your life is threatened."

Listen to the her testimony (translated from Afrikaan by an interpreter):

"It was very traumatic for me. You could hear that it was bloodcurdling screams," Ms Burger said.

After the final shot, the screams "started fading", she added added later.

Throughout Burger's testimony, the 27-year-old Pistorius sat impassively in the courtroom, staring at the floor.

Read: Neighbour 'heard screams'

Members of Steenkamp's family listened to the testimony in the courtroom.

The model's mother, June, wiped a tear away during the hearing. Steenkamp's father, Barry, was not in court after recently suffering a stroke.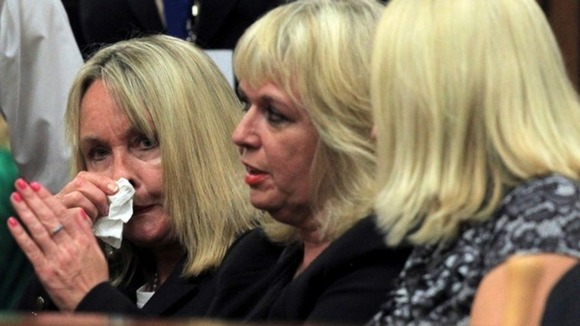 Read: Oscar Pistorius murder trial to attract global attention
Pistorius also pleaded "not guilty" to several other firearms charges, including one of discharging a pistol under the table of an upmarket Johannesburg restaurant and another of putting a bullet through the sun-roof of a former girlfriend's car.
Watch Oscar Pistorius plea:
Read: Neighbour didn't hear man crying 'please, no'
At his bail hearing last year, Pistorius admitted to culpable homicide, a crime that could see him put away for 15 years.
He could also leave the Pretoria High Court a free man, with no more than a slap on the wrist and a suspended sentence.
The court is presided by a female judge, accompanied by two by two assessors. Juries were abolished by the apartheid government in the 1960s.