Snake battles, kills and eats crocodile
A battle between a water python and a crocodile has been caught on camera in Australia - ending in the snake devouring the entire crocodile whole.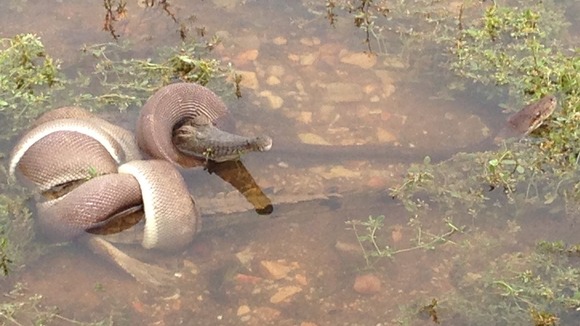 Tiffany Corlis of Queensland spotted the struggle at the state's Lake Moondarra and took a series of photographs as the events unravelled.
Tiffany, an author who self-publishes with her husband on their website, told ABC North West Queensland Radio she was eating breakfast by the lake when she saw the two animals "fully wrapped up and... pretty much laying there".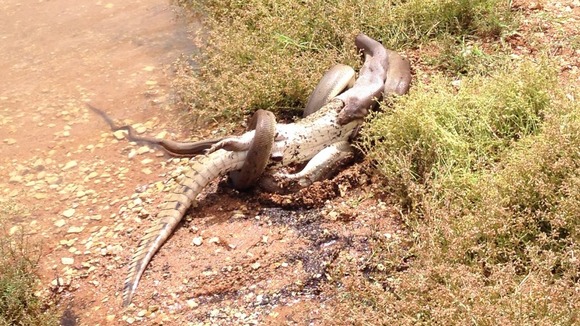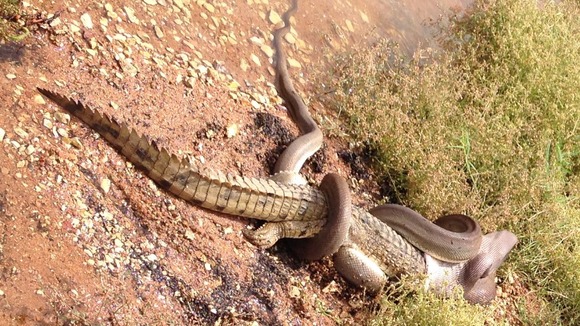 ''[The crocodile] was fighting at the start, so it was trying to keep its head out of water and survive,'' the Brisbane Times reported her as saying.
But as the morning sort of progressed, you could tell that both of them were getting a little weaker.

Finally, the croc sort of gave in and the snake had uncoiled for a little while and had a brief break and then actually started to consume the crocodile.
– Tiffany Corlis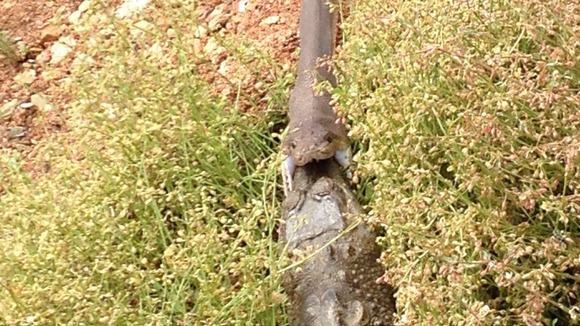 Ms Corlis said a group of canoeists at the scene had watched the encounter for about three hours before she arrived.
She told ABC she thought the consumption of the crocodile would have taken "another good hour or two" on top of that.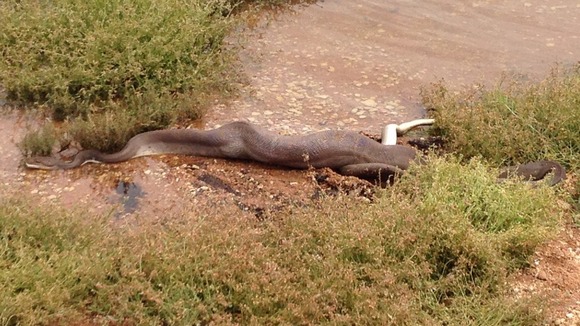 Read: Suspected Queensland burglar turns out to be a 19-foot python