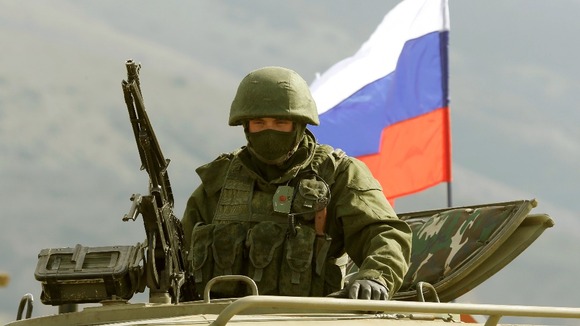 Foreign ministers meeting in Brussels will decide on Monday on sanctions for Russia if there is no significant de-escalation in the current crisis in Ukraine.
Sources in Brussels suggest a small but politically significant list of names will be drawn up in the coming days.
Those on the list are likely to be subject to travel bans and asset freezes. Any measures will need to be approved during a meeting of foreign ministers on Monday.
A source in Brussels today said:
We are discussing tens or scores of individuals in Russia and Crimea. The number doesn't matter. It's important to identify key people who matter to Russia.
The intent is said to be change Russia's behaviour in Ukraine not to isolate the country economically, however there is clearly a concern that such measures will not be enough.
I understand there will also be discussions about stage three of the plan which would be more significant economic sanctions, potentially hitting Russia's business community.
What triggers would move the EU's position from stage two to stage three will likely also be under discussion ahead of a meeting of European leaders in Brussels on Thursday.
The diplomatic source added:
We know how determined the Russian move has been. It is viewed as illegal and we believe Ukraine's territorial sovereignty is crucial.

Russia will need to think very carefully about how politically sustainable their position is.

Crimea is part of a sovereign state and should stay as such.
The crisis in the Ukraine is seen as the biggest challenge to European nations since the end of the Cold War.