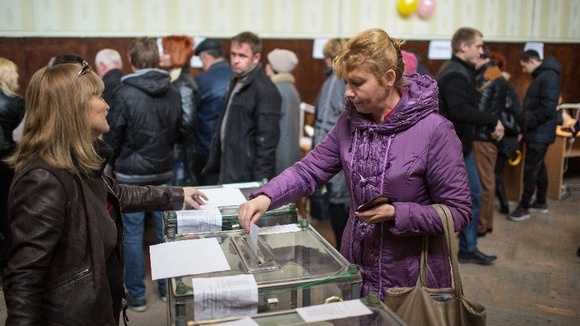 Almost the entire Crimean electorate today voted for the peninsula to become part of Russia, although the referendum was widely dismissed by the international community.
With over half the votes counted, election officials have said that over 95% of voters backed leaving the Ukraine.
ITV News Europe Editor James Mates reports on today's events.
The speaker of the region's parliament has now said he expects Moscow to "respond quickly" to the result of the referendum.
Crimea's Prime Minister, Sergei Aksyonov, led crowds in chants of "Russia! Russia!" at a victory rally in the city of Simferopol.
But Western nations have condemned the vote, with British Foreign Secretary William Hague calling it "a mockery of proper democratic practice".
The Presidents of the European Council and European Commission also hit out at the vote, calling it "illegal and illegitimate".
The referendum is illegal and illegitimate and its outcome will not be recognised.
– Joint statement from EU presidents Herman van Rompuy and Jose Manuel Barroso.

A senior US official has also indicated there may be targeted sanctions against individual Russians as soon as tomorrow.

Despite the criticisms, Vladimir Putin phoned President Obama earlier to claim that today's poll was completely in line with international law.

Read: The West's response to Crimea situation depends on Putin