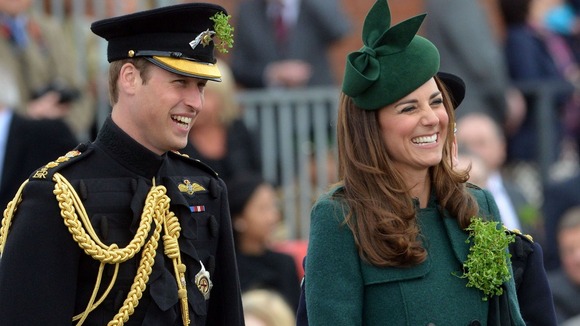 The Duke and Duchess were guests of honour at the Irish Guards St Patrick's Day Parade in Aldershot, Hampshire today. Some 300 soldiers from the 1st Battalion marched with the band and were also presented with the traditional sprigs of Shamrock by the Duchess.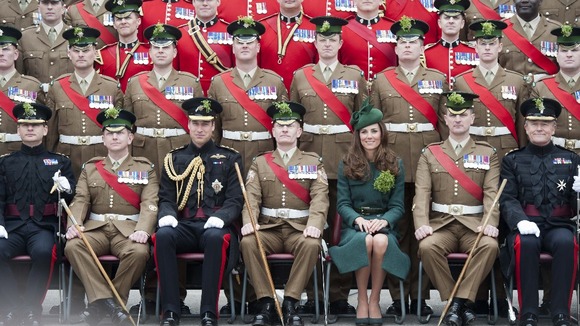 Kate and William were met by Domhnall during the ceremony, the regiment's Irish wolfhound mascot, who received a sprig of shamrock from the Duchess.
Both Kate and her husband William visited the Guardsmens' cookhouse and the Officers' Mess where they toasted the day with Guinness.
See more St Patrick's Day celebrations here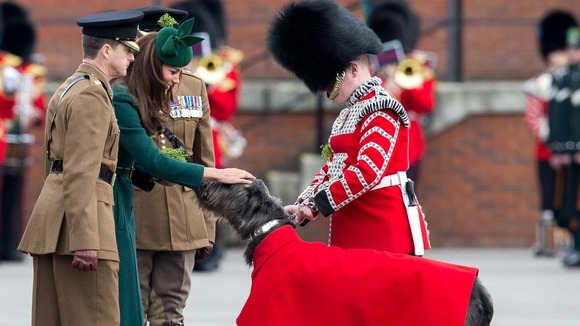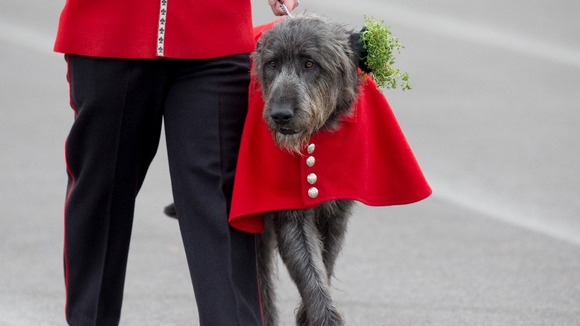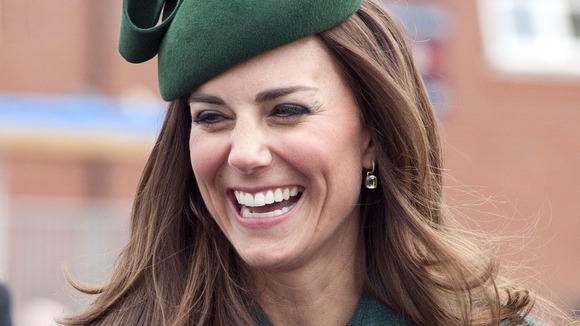 Kate was wearing a traditional emerald coat and hat throughout, while her husband William was in full military uniform. Kate also paid tribute to the Irish day with a gold shamrock brooch.
Have a look back at the 2012 parade.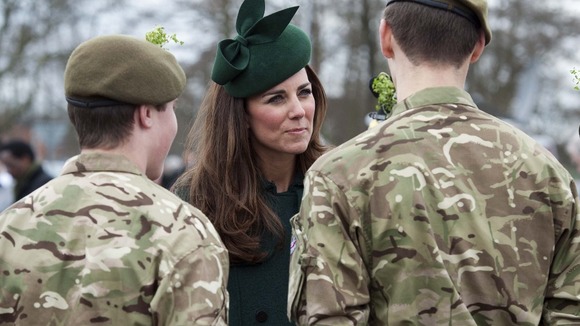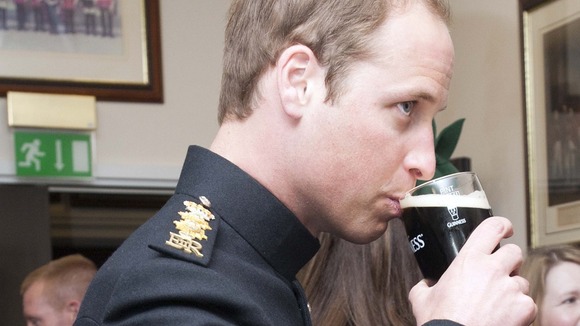 When Kate met Conmael, the mascot of the Irish Guards in 2012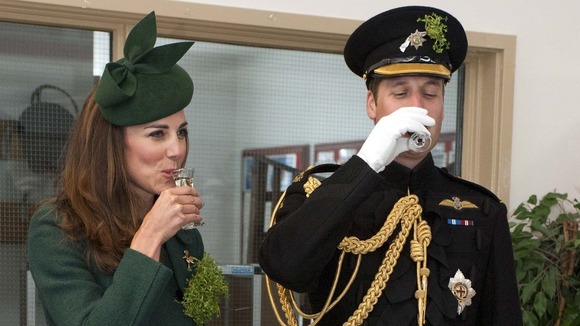 Watch some of the days events here:
Kate and William have attended the Irish Guards' parade for the third year in a row now, with the couple also holding Irish titles as Baron and Lady Carrickfergus.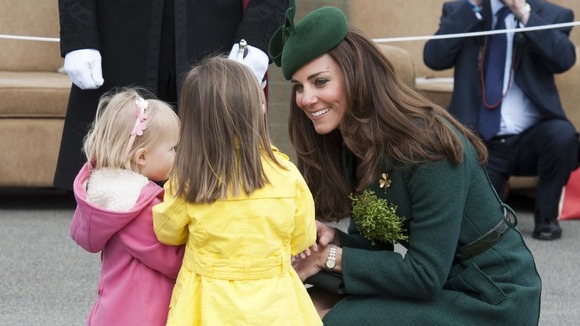 The event follows a century-old tradition inaugurated in 1901 by Queen Alexandra, the wife of Edward VII.
Click to read when Kate drank Harvey's Bristol Creme in the 2012 parade.