The Government has announced it will introduce a 12-sided £1 pound coin, in the same shape as the old Threepenny bit.
The new coin has been described as a "giant leap into the future", and the Treasury say it will be "most secure coin in circulation in the world".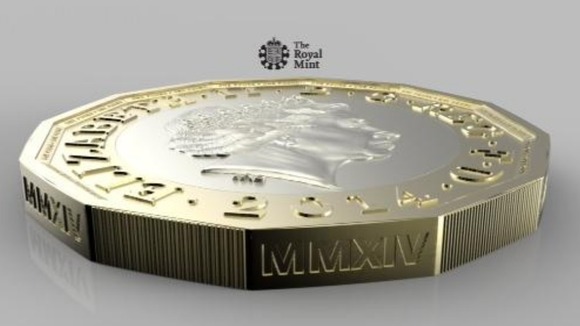 The new coin will replace the current one in 2017, after the Treasury announced that 3% of current £1 coins in circulation are fake.
ITV News Correspondent Dan Rivers reports:
The new coin will be roughly the same size as the existing one, but contains an array of technological advances that should make it difficult to forge. A Treasury spokesman said:
With advances in technology making high value coins like the £1 ever more vulnerable to counterfeiters, it's vital that we keep several paces ahead of the criminals to maintain the integrity of our currency.

We are particularly pleased that the coin will take a giant leap into the future, using cutting edge British technology while at the same time, paying a fitting tribute to past in the 12-sided design of the iconic Threepenny bit.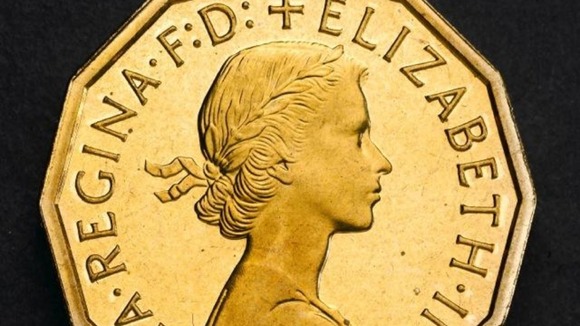 The Queen's effigy will be on the "heads" side, but the Treasury said there will be a public competition to decide the design for the "tails" side.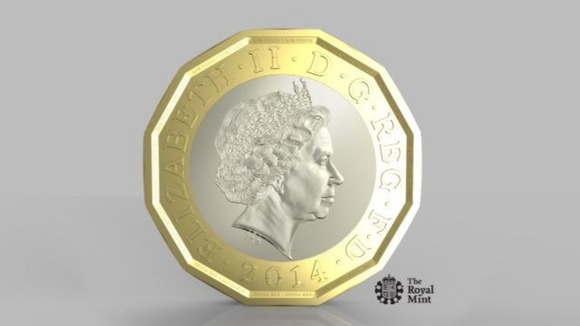 The old "Threepenny bit" was the first group of coins to feature the portrait of HRH Queen Elizabeth II.
It was the first British coin to use a 12-sided shape which enhanced its popularity during the Second World War, as its distinctive size and shape made it the easiest coin to recognise during the blackout.