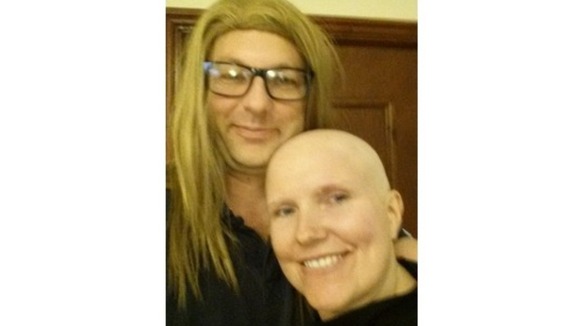 A photo of a woman undergoing chemotherapy treatment for breast cancer and her husband wearing her wig to raise awareness of the condition has gone viral, with almost 30 thousand likes on Facebook.
Amanda McDonald and her husband Dean Bromley, from Stoke, posted the image using the hashtag #nomakeupselfie - the online craze of women uploading pictures of themselves without make-up to raise funds for charity.
She told ITV News:
I saw friends had done no make-up selfies for cancer awareness and I thought I have got to take one.

I was slightly nervous but I took one with my husband with him wearing my wig.
– Amanda McDonald

She said she could not believe the response:
For me it was all about getting people talking about something that is really frightening but putting a humorous face on it.

I hope it resonated with people that this is what happens when you have chemotherapy.

Lots of people have been really encouraging and leaving me comments.
– Amanda McDonald

Husband Dean who posted the selfie onto his own wall spoke of his role:

Watch ITV News Correspondent Rupert Evelyn's full report:

Celebrities get involved in 'no make-up selfies'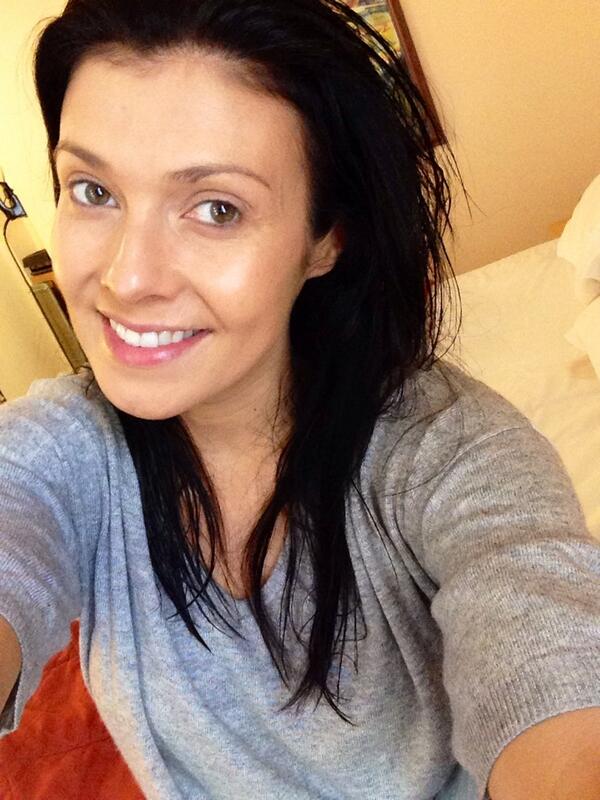 Cancer charities have seen a boost in donations, including Cancer Research UK which received over £1 million in just 48 hours.
Amanda said: "This shows the power of social media."