Marathon bombing survivor performs on stage for first time with prosthetic leg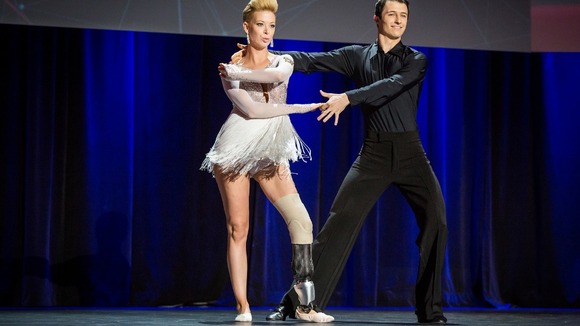 Professional dancer and dance teacher Adrianne Haslet-Davis, who lost part of her leg in the Boston Marathon bombings last year, performed for the first time late last night at a TED conference in Canada.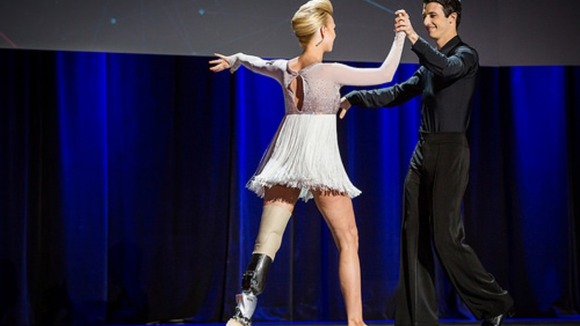 Wearing the prosthetic leg made for her at MIT Media Lab, Haslet-Davis took to the stage to perform a rumba to Enrique Iglesias' "Ring My Bells", with dancer Christian Laightner.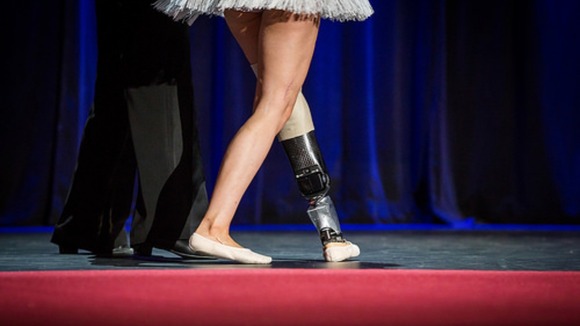 Her prosthetic leg was designed by Hugh Herr, director of the Biomechantronics group at MIT. Herr gave a presentation on his work designing what has been hailed as the first prosthetic leg specifically for dance.
Herr himself lost his legs at the age of 17 after a climbing accident.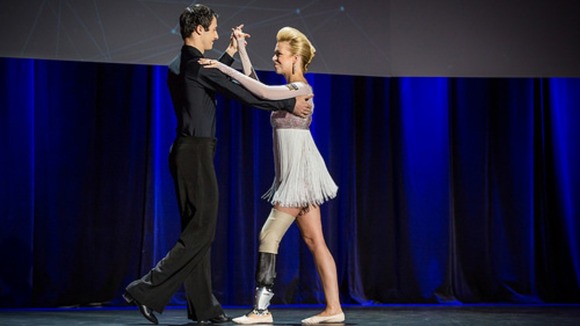 Speaking after the emotional performance, Haslet-Davis said she was thrilled to be able to dance again, and hoped her determination would inspire others. In a statement, she said:
I'm thrilled to have danced again. It was invigorating to dance publicly with my new leg, but also to realize that my return to dance may have the power to inspire other people to reach for their goals and be proactive in their lives.

I was always determined to dance again, and I knew that I had to, that I would, and here I am.

My first dance happening to be so near the anniversary of the marathon bombing stands as a reminder that I'm a survivor, not a victim.