Baby gorilla 'well enough' to be released from hospital after rare C-section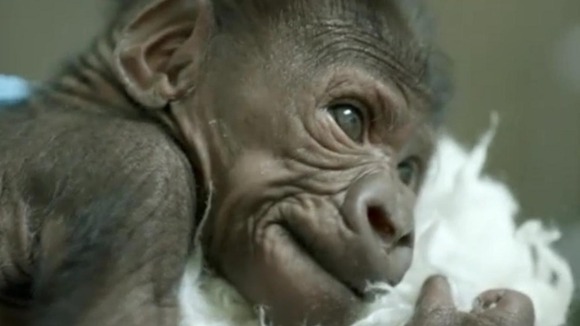 A baby gorilla who came down with pneumonia after being born in a rare Caesarean section at the San Diego Zoo has improved enough to be released from the hospital and visually introduced to the resident gorilla troop.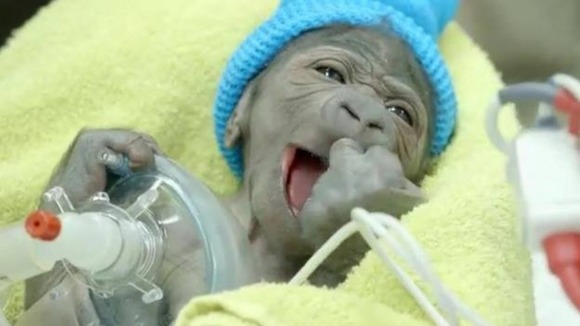 The baby gorilla, a girl, was delivered by C-section on March 13 after its 18-year-old mother, Imani, went into labor at the zoo but was unable to complete the delivery, according to the San Diego Zoo Safari Park.
She and was treated for pneumonia with antibiotics and other medication, and also suffered a collapsed lung, which doctors were able to reinflate earlier in the week.
On Friday, zookeepers felt confident enough in the baby's condition that they began meet-and-greets for her and the adult gorillas in the troop. Matt Gelvin, Senior Keeper at the San Diego Zoo Safari Park said:
It's a very exciting day here at the San Diego Zoo Safari Park. Veterinary staffs felt confident in the baby's health to release her from the hospital, and this morning, we brought her back to the house where she started visual introductions to the troop.
The baby, an endangered western lowland gorilla , weighed 4.6 pounds (2 kg) on delivery and is a full-term infant. The gorilla, which has not yet been named, has been drinking human baby formula.
Meanwhile, Imani has recovered from her C-section and joined the park's other adult gorillas in a familiar habitat. Once the baby is healthy enough, zoo staff hopes to reunite the pair, officials said.