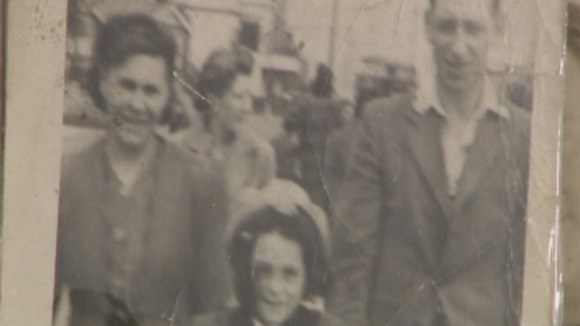 The granddaughter of a First World War soldier, whose remains were formally identified after 100 years of being buried near a French village, has expressed her joy that he could finally be laid to rest.
The remains of Private John Brameld was among ten soldiers found during construction work near the French village of Beaucamps-Ligny in 2009 and were identified after their relatives provided DNA samples.
The soldiers were serving with 2nd Battalion The York and Lancaster Regiment and were killed in battle on October 18 1914.
Maureen Simpson, granddaughter of Private Brameld, of Sheffield, said:
I think it's wonderful, I think they've done a fantastic job, it just closes the book, doesn't it, it puts an end to wondering what happened to them.

My father Arthur was only two when his father was killed, and used to go with the British Legion to France to look at the war graves, in the hope that he would be able to find him, but he never did before he died in 1979.
They will be reburied with full military honours at a Commonwealth War Graves Commission cemetery in October in an event to be organised by the 4th Battalion The Yorkshire Regiment, which traces its history back to the earlier regiment.