Ricky Gervais: 'My best buddy is an evil Russian frog'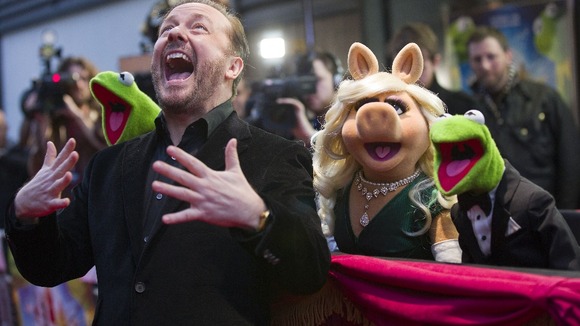 Ricky Gervais has admitted that his new best friend is a talking frog puppet called Constantine.
The actor and comedian, 52, plays ominously named entertainment manager Dominic Badguy in the upcoming film Muppets Most Wanted.
Speaking ahead of tonight's UK premiere in London, Gervais expanded on his relationship with co-star Constantine, an evil Russian frog who looks uncannily like Kermit.
I've loved the Muppets for years. I grew up with them. But I never met Constantine, my co-star and evil Russian frog friend, and he's now my new best buddy.
– Ricky Gervais

The film, which sees Jim Henson's creations touring Europe, opens in the UK at the end of this week.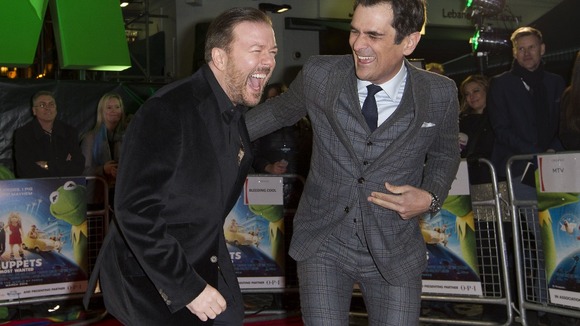 American actor Ty Burrell, who plays French detective Jean-Pierre Napoleon, also confessed to being in awe of his puppet co-stars.
I grew up watching them and I showed my desperation when I got the call. There was no negotiating at all - I said yes immediately. I was extremely nervous on my first day on set. My first shot was with all the

Muppets at once and I was already nervous, but that put me over the edge.
– Ty Burrell