Video report by John Ray
As many as 108 people are listed missing two days after a mudslide hit dozens of homes and killed at least eight people in Washington state, but the many individuals still unaccounted for are ultimately expected to turn up safe, authorities said.
Emergency management officials have now expressed doubt that anyone else would be plucked alive from the muck and debris.
Read more: Eight dead after Washington state mudslide
The landslide was triggered after a rain-soaked hillside along State Route 530 near Oso, Washington, gave way on Saturday morning, washing away at least six homes in an area about 55 miles (90 km) northeast of Seattle.
In all, at least 49 homes were believed to have sustained some damage from the slide.
The situation is very grim. We're still holding out hope that we're going to be able to find people that may still be alive.
– Travis Hots, Snohomish County District 21 Fire Chief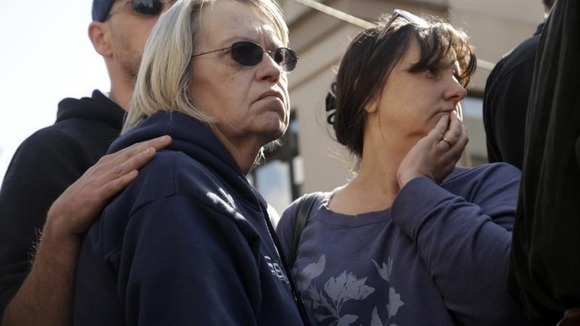 On Sunday night, officials put the number of missing at 18 or more, but on Monday morning officials said a possible 108 people remained unaccounted for after the disaster.
Click here to see more images from Highway 530
The number is, I think no question, going to decline dramatically. But it is a number that we want to just go ahead and disclose and say, 'That's what we're working with'
– Emergency Management Spokesman