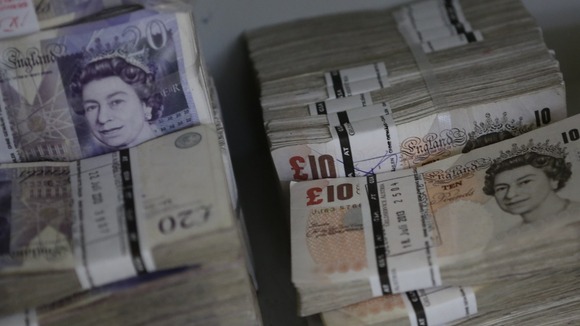 Inflation has fallen again, from 1.9 per cent in January to 1.7% in February.
The fall is small but it takes inflation to the lowest it's been in four years. Crucially, prices are now rising at the same rate as wages - at least for those who work in the private sector.
This means that for almost two thirds of us, the squeeze on living standards is technically over.
Private sector workers are no longer seeing the value of their pay eroded by fast-rising prices.
But hold the champagne. As the TUC (rather depressingly) points out today, "the longest fall in living standards continues" and says pay packets are about the same level that they were ten years ago.
It has launched a campaign this week focussed on the cost of living.
Read: Labour says workers are still £1.6K a year worse off
The Treasury is adamant that things aren't as bad as that. It put out research last week which suggested workers who had stayed in the same job for over a year had enjoyed pay growing faster than inflation.
Watch: Osborne says inflation data 'evidence Government's plan is working'
Both are right.
But what about the months to come? Economists in the City of London expect inflation to dip a little further: falls in petrol and diesel prices helped pull down inflation in February and may do so again, while supermarkets are expected to launch a price war.
Meanwhile wages should begin to grow with the economy.
There is a lot of ground to make up but the stage is set for living standards to get better.
Read more: How falling inflation and rising wages could change the debate over the economy