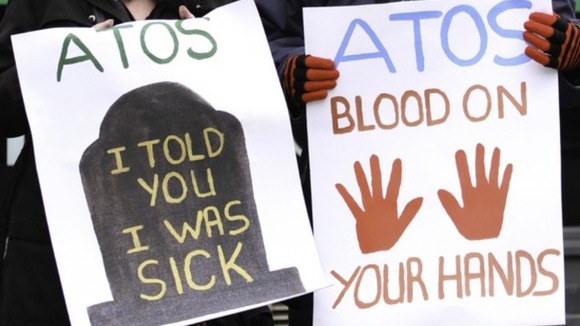 The firm that carries out assessments for disability claimants is quitting its contract eight months early, the Government has announced.
Atos has been under fire over the number of assessments it has made as well as waiting times.
The Department for Work and Pensions (DWP) announced that the French firm is exiting from its contract to deliver Work Capability Assessments.
Claimants undergo a Work Capability Assessment when applying for Employment and Support Allowance, to see how their illness or disability affects their ability to work.
The Department for Work and Pensions said last summer it had identified "significant quality failures" in the written reports produced by Atos following assessments.
An improvement plan was put in place, but the Government said it was now looking for a new provider.
We are pleased to have reached an agreement with the Government to allow us to exit this contract early and we remain committed to delivering essential services to the UK Government as a strategic supplier.
– ATOS CEO Ursula Morgenstern

The move was welcomed by disability charity Scope.
I doubt there's a single disabled person who'll be sorry to hear that Atos will no longer be running the fit-for-work tests.
– Richard Hawkes, Scope, Chief Executive