'Godfather of House Music' Frankie Knuckles dies aged 59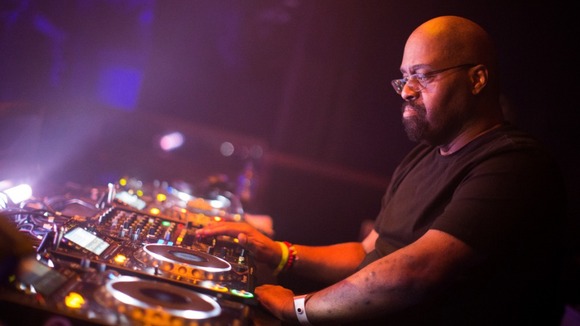 Legendary dance music producer Frankie Knuckles died today unexpectedly. Famous for pioneering house music in Chicago in the 1980s, the Bronx-born producer was just 59.
His machine-driven electronic dance sounds shaped an entire generation of musicians, and tributes have been pouring in from stars across the UK, and worldwide. Christened the "godfather of House Music", he worked with and remixed the songs of artists such as Michael Jackson, Luther Vandross, Toni Braxton and Lisa Standfield.
Video report from ITV News Correspondent Richard Pallot.
Read: 'Godfather of House' Frankie Knuckles dies aged 59
Last weekend Knuckles, whose hits include Your Love and The Whistle Song, DJ'd at the Ministry of Sound in London.
No cause of death has been revealed, but several music sites are reporting that he died of complications from Type 2 diabetes.
His friend and business partner David Morales announced the news on Twitter.
I am devastated to write that my dear friend Frankie Knuckles has passed away today. Can't write anymore than this at the moment. I'm sorry.
DJ Judge Jules told ITV News it was not an exaggeration to say "just about all dance music today" bears a Frankie Knuckles influence.
The Pet Shop Boys described him as a "true dance legend and pioneer" whilst Pete Tong said he was a "gentleman genius groundbreaker".
R.I.P #GodfatherOfHouse Frankie Knuckles R.I.P gentleman genius groundbreaker inspiration blessed to have worked with you. Sad news.
We are incredibly saddened to hear that the 'Godfather of house' Frankie Knuckles has passed away. #RIPFrankieKnuckles
Manchester's Hacienda co-founder Peter Hook and Happy Mondays star Rowetta said they were devastated by the news, whilst the Ministry of Sound said they would not exist without him.
The world is a sadder place today, they will be dancing in heaven though. RIP Frankie Knuckles, the Hacienda will miss you. Hooky
Absolutely gutted to hear the news about Frankie Knuckles! Such a sad day. Loved working with Frankie on NYE. A legend and a true gent x
RIP Frankie Knuckles, a legendary figure and pioneer of the house music revolution and without whom we wouldn't exist http://t.co/TIgwqubDqv