Man survives accident that leaves chainsaw embedded in neck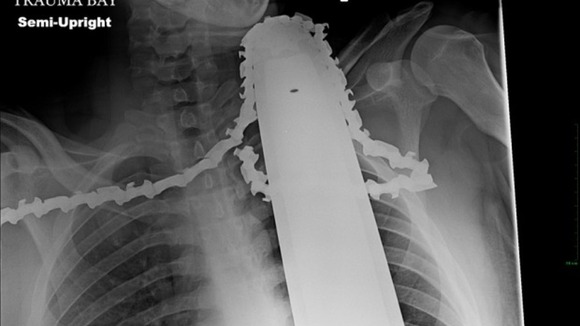 A tree surgeon in the US state of Pennsylvania had a lucky escape after an accident at work left a chainsaw stuck in his neck and shoulder.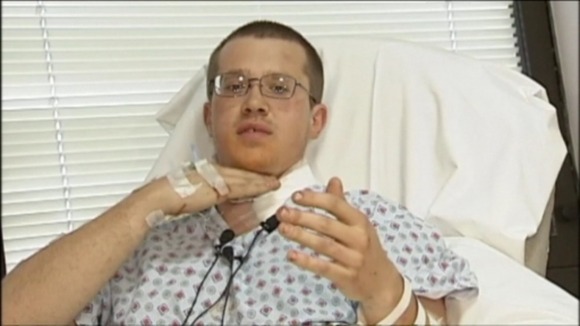 James Valentine was part of a team cutting back tree branches when the accident happened yesterday afternoon near the city of Pittsburgh.
The 21-year-old said he thought he had turned the machine off and only realised it was still running when he started bleeding.
I felt it, like I shut the saw off because it was in me, it was still running and then like, and then I saw blood and I was just like 'oh my gosh, what in the world'

[The accident] could have been a lot worse, definitely. Someone was looking over me for sure
One of the doctors who treated James, Christine Toevs, said he had been very fortunate but was now recovering well.
Dr Toevs said it was possible James had hit a knot of wood when sawing a branch off a tree, causing the chainsaw blade to kick back and cut him.
The blade narrowly missed his carotid artery, inflicting most of the damage on the muscles in his shoulder.