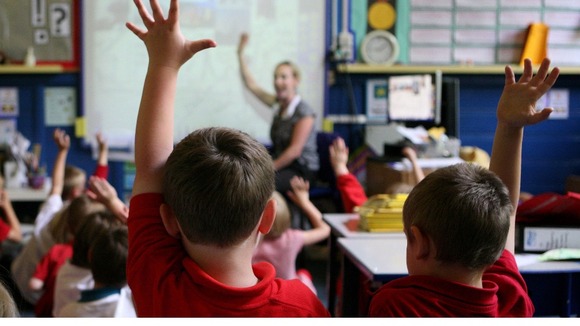 Schools inspector Ofsted have called for nursery schools to provide more structured education through play, so that children start primary school ready to learn.
In their first report into early years education, Ofsted said too many nurseries and were failing to teach youngsters basic "social, emotional and learning skills".
Ofsted chief Sir Michael Wilshaw called for parents to be supported to ensure their child has mastered basic life skills before the first day of school, including:
Going to the toilet
Recognising their own name
Understanding the words "no" and "yes"
Video report by ITV News Political Correspondent Libby Wiener.
Sir Michael Wilshaw also voiced deep concerns at the gap between poorer and privileged children, and the long-term impact this gap has for educational and life achievement: Only a third of children from low income backgrounds have reached a good level of development by the age of five. He said:
Too many of our poorest children are getting an unsure start because the early years system is letting them down.

There are areas of the country, particularly London, where most children do well and the gap between advantaged and disadvantaged is closing.

There is nothing inevitable about the link between poverty and failure.

Indeed we have to ask ourselves why, if this is being done well in some places, it isn't being done everywhere else?
More: Poor children getting 'an unsure start'
He also criticised those who say pre-school children should be allowed to play and not be taught, arguing that this is "a middle-class prejudice" that is failing poor youngsters.
The nursery sector was branded "complex, opaque and of variable quality", with information unavailable, patchy, and inaccessible, particularly fro disadvantaged families.
More: Nurseries sector 'providing unclear information'
Sir Michael Wilshaw said he was "perplexed" by the complexity of the system, and said there were serious issues with bureaucracy that must be addressed.
Ofsted suggested prioritising places for poor children at good primary schools to attempt to address the gap, and called for the pupil premium to be extended to include two-year-olds.
More: Poor children 'should get priority at good primary schools'