Sir Bruce Forsyth to leave Strictly Come Dancing live shows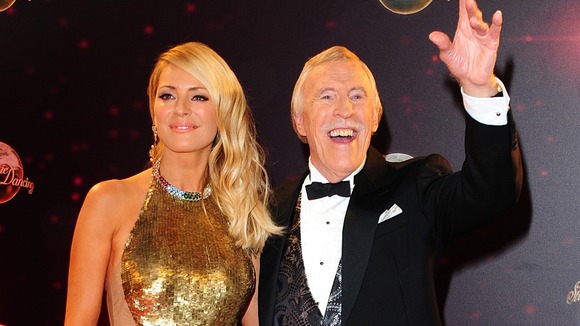 Sir Bruce Forsyth is stepping down as presenter of the hit BBC1 series Strictly Come Dancing after a decade fronting the show.
He said it was the "right time to step down from the rigours" of hosting the live shows which have become Saturday night ratings winners.
However he will continue to work on pre-recorded Strictly shows for Christmas and Children In Need as well as one-off BBC specials, and said he will also be performing in theatres.
The future of Sir Bruce, 86, on the show had been a cause of speculation for some months. He had already scaled back some of his commitments, stepping down from the weekly results show and writing occasional rest weeks into his deal with show bosses.
The presenter - who has been in showbusiness since childhood - had also talked in interviews about how he would liked to spend more time abroad to avoid the cold winters in the UK.
The official BBC Strictly Twitter account said:
After 10 wonderful years & 11 series, Sir Bruce Forsyth has decided to step down from the rigours of presenting our live shows.
Sir Bruce will remain on @bbcone and will present the Children in Need, Christmas and other yet to be announced specials!
Sir Bruce is one of the great showbiz legends of our time and our success is due in vast amounts to him. This is not farewell!
Sir Bruce said today:
After 10 wonderful years and 11 series, I believe it is now the right time to step down from the rigours of presenting the Strictly live shows.

I am very proud of what the show has achieved and confident it will entertain the nation for many years to come.

I am also delighted that by presenting the Christmas and Children In Need shows I will continue to have a strong association with Strictly.

In addition, I am looking forward to the specials planned with the BBC as well as some live theatre shows, so before anyone asks, I am not retiring quite yet.
Sir Bruce joked that he should be replaced by London Mayor Boris Johnson.
He told BBC Radio 4's PM programme: "This has been going on for seven or eight years - 'Who's going to replace Bruce?' I've been retiring or semi-retiring from this show ever since it started, and the name I keep coming up with is Boris Johnson."
But he refused to offer a serious suggestion for a successor:
There have been so many names put forward, but it's up to the BBC.

Whatever the BBC think would be the right thing to do, I think they will make the right decision whatever happens.

I think it's wrong for me anyway to start bandying names around, because I think that would be wrong.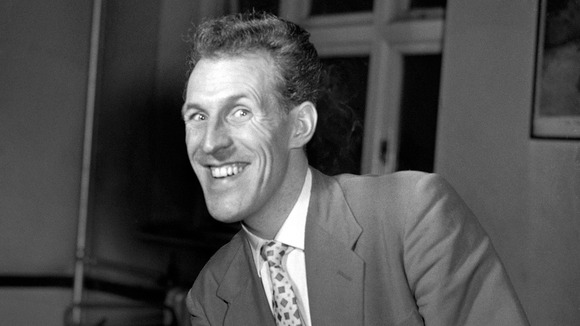 Sir Bruce's Strictly co-host Tess Daly tweeted:
It's been an absolute pleasure and a privilege working alongside Bruce for the last decade. He's a TV (cont) http://t.co/UYfdXFKzy2
Her full statement read:
It's been an absolute pleasure and a privilege working alongside Bruce for the last decade.

He's a TV legend, a total gentleman and someone my family and I are honoured to call a true friend.

We've spoken about it, and he knows how much I love him and how much he'll be missed - but he's not going to escape me that easily, as we'll be keeping him dancing when we're reunited for the Children in Need and Christmas specials!
– Tess Daly

Strictly will return in the autumn. In recent years it has beaten its Saturday night ITV rival The X Factor in the ratings, but the singing contest is hoping to revitalise its audience by bringing back Simon Cowell and Cheryl Cole to the judging panel later this year.