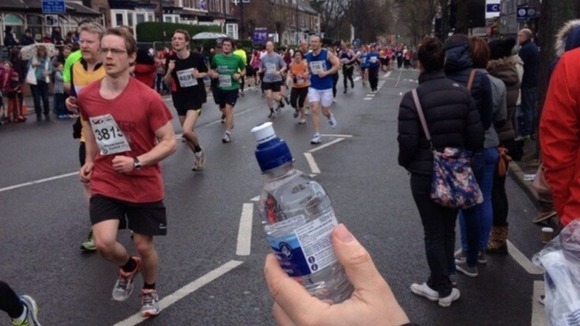 The Sheffield Half Marathon has been described as a "farce" after the race was delayed and then cancelled because of a lack of water for the 5,000 runners.
The organisers' decision to halt the annual run "due to a problem with the deliver of water" sparked an angry response on the ground with some runners learning after already setting off.
The vast majority of the race entrants ignored orders and ran the route anyway, cheered on by members of the public, who supplied them with bottles of water bought from local shops.
Runner David Davenport hailed the community spirit after the "mutiny" on the half marathon, telling ITV News:
South Yorkshire Police said officers initially attempted to divert runners to a shorter route to the finish line but ended up honouring the road closures which had been planned for the full 13.1-mile distance.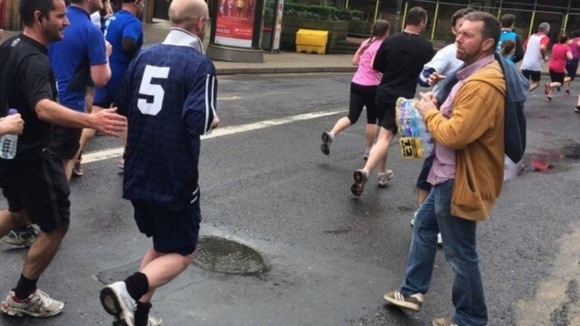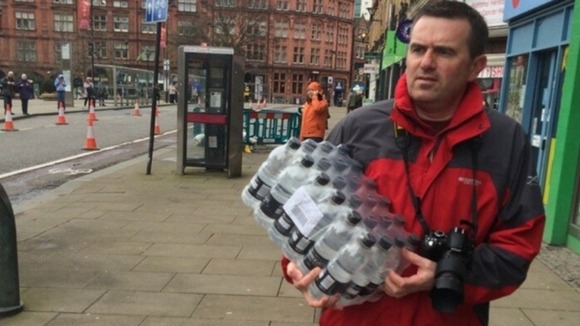 Organisers had broken the news on Twitter and Facebook that the 2014 edition of the race had been abandoned, saying:
It is with huge dissapointment & regret that we have been forced to cancel this year's race due to a problem with the delivery of water.
We would like to express our sincerest apologies to everyone involved in the race who will be affected. We will update you future plans asap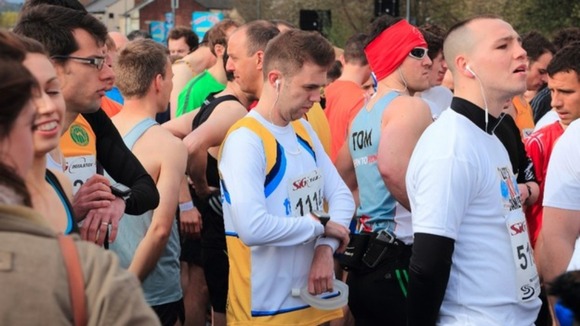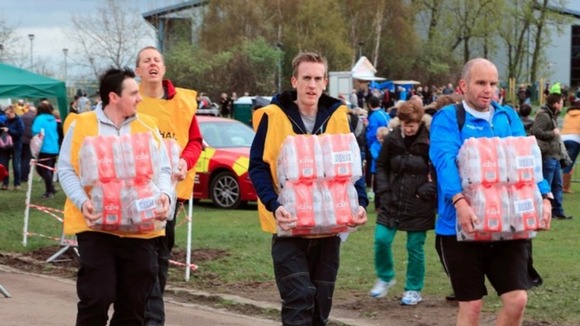 The announcement was followed by angry responses on Facebook, including claims the organisers had "embarrassed the city".
Race entrant Mel Broadhurst commented:
Absolutely disgusting!!! My friends and I have trained for months some raised a lot of money for charity. Terrible lack of communication, won't be doing the Sheffield half again!!!! And I will get my money back!!!!!
Adam Stern said:
So disappointing for the runners but I also have to say hats off to the Sheffield communities for their efforts in supplying water unofficially to the runners! Proud to be from Sheffield for that, just a shame the organisation and communication of the race was so shambolic!!
Deputy Prime Minister Nick Clegg, the MP for Sheffield Hallam, also praised the public response while joining the chorus of condemnation at the late cancellation, saying:
Everyone involved deserves a full explanation of how this farcical situation was allowed to happen. Sheffield is an outstanding city of sport. The extraordinary scenes today shouldn't tarnish that reputation.

The fact that runners who had carried on regardless were still well supplied with water thanks to spectators, tells you everything you need to know about Sheffield people.
Margaret Lilley, chair of the race organisers, said officials had earlier "scoured supermarkets" across the city but had not been able to secure enough water to meet the health-and-safety requirements for the half-marathon's water stations. She told the BBC:
Runners had waited half an hour or more to start. When we made the announcement the runners decided that they wanted to race anyway, and all 5,000 of them set off.
Organisers said they would recognise the efforts of those who ran the course regardless of the official cancellation, tweeting:
Those who crossed the finish line with their race number will be timed & we'll be providing a list of all finishers & their times