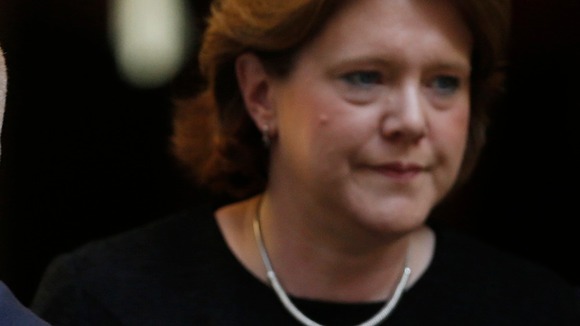 A Tory backbencher has defended the Culture Secretary Maria Miller in the wake of calls for her to resign.
Therese Coffey said Lord Tebbit, who yesterday called Mrs Miller "arrogant" and demanded she quit, was "not speaking for most people" in the Conservative Party.
He was calling on backbenchers just two weeks ago to unseat David Cameron as our party leader. I really think it shows he's just not in touch anymore.
Read: Lord Tebbit says "arrogant" Miller should resign
She also tried to explain why Mrs Miller may have given such a short apology to Parliament last week.
I imagine...she did feel quite tetchy about being asked about all sorts other inquiries apart from the central inquiry that was made against her and on which she was cleared.