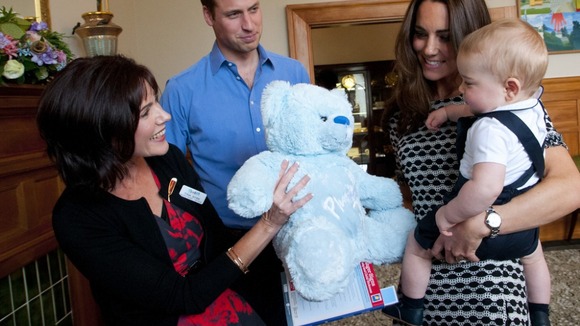 Prince George showed he is growing up fast when he joined a baby playgroup for the first time - and went on a crawl-about.
The Duke and Duchess of Cambridge's son was described as a "bubbly" and "feisty" eight-month-old who is advanced for his age by the other impressed parents.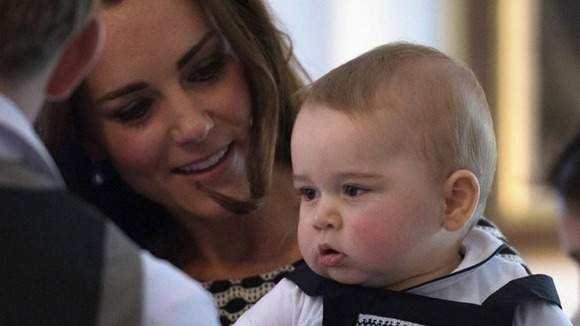 George was boisterous and lively, waving his arms and kicking his legs in excitement when he spotted the other babies - all a similar age to the Prince - with their toys.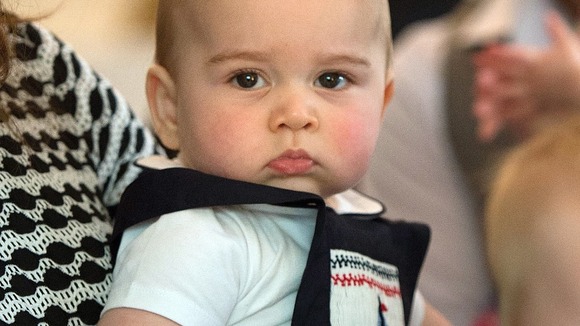 When Kate chatted to the other parents she revealed her son is sleeping well and has moved on to solid food while William said the best way to get over jet-lag was to sleep and distract his son.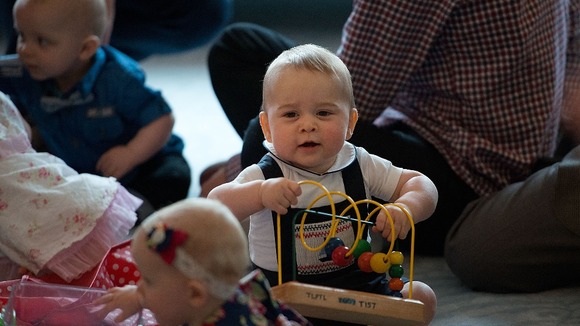 In the plush surroundings of Wellington's Government House - the official home of the Governor General - William and Kate chatted informally with the parents of 10 babies including a pair of gay fathers and a single mum
Read more: Prince George wakes up Down Under for first Royal engagement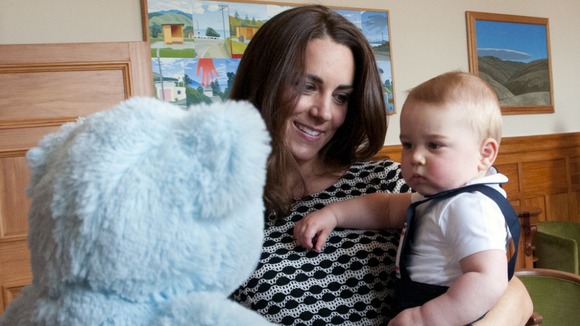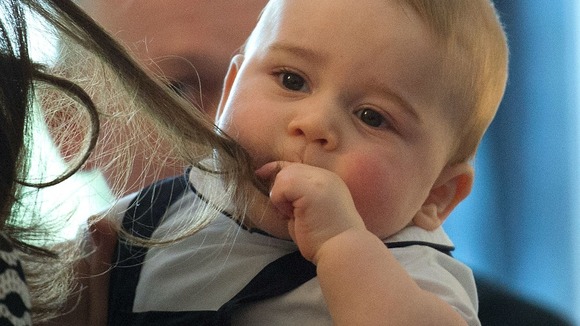 A father of another baby said:
George is bubbly, quite feisty and he took control. He crawled to the centre of the room and he owned the place.

He honed in on certain toys and took the ones that he wanted. No-one was going to stand in his way.
– Mr Grant Collinge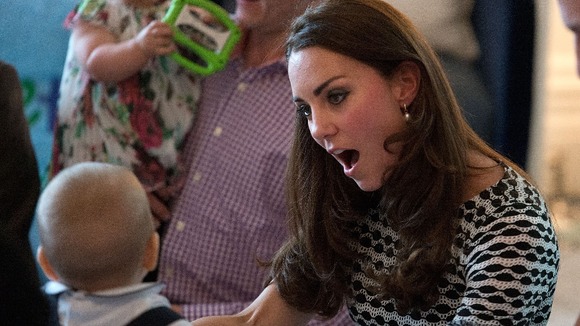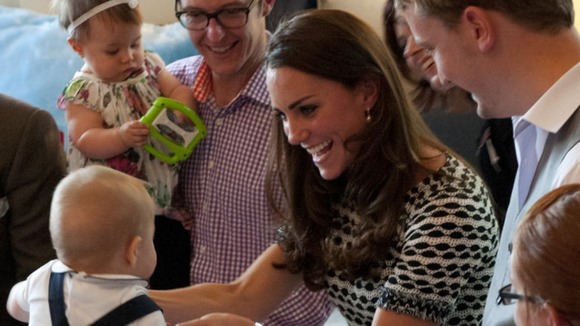 All of the children were from local families and chosen by the organisation, which provides health care and support to new parents, known in New Zealand simply as Plunket.