Owners warned to keep 'toxic' chocolate away from pets
An animal welfare charity has urged owners not to feed potentially poisonous chocolate to their pets this Easter.
The People's Dispensary for Sick Animals (PDSA) said its vets and nurses see more than 400 cases of chocolate poisoning in dogs each year, with a surge in cases around Easter and Christmas.
It's very worrying to hear that chocolate intended for humans is being given to pets as a treat. It contains an ingredient called theobromine which is toxic to many animals, and the effects can prove fatal if not treated
– PDSA Senior Vet Elaine Pendlebury

High quality dark chocolate is said to pose the biggest risk to dogs and, according to the PDSA, a small bar of the chocolate could fatally poison a Yorkshire Terrier.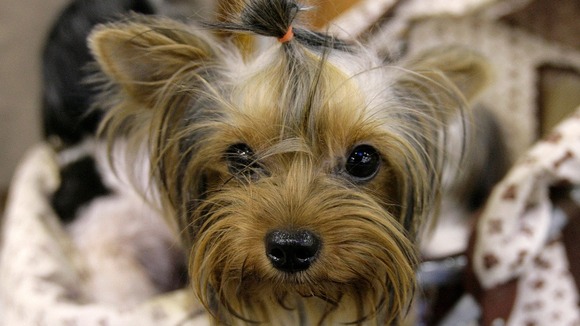 The annual UK PAW report shows the regions where owners admitted to feeding their dogs potentially toxic chocolate.
North East 22%
West Midlands 10%
North West 7%
Yorkshire & The Humber 6%
Scotland 6%
London 6%
East of England 4%
Wales 4%
South East 3%
East Midlands 2%
South West 1%
The PDSA has more Easter pet advice here.