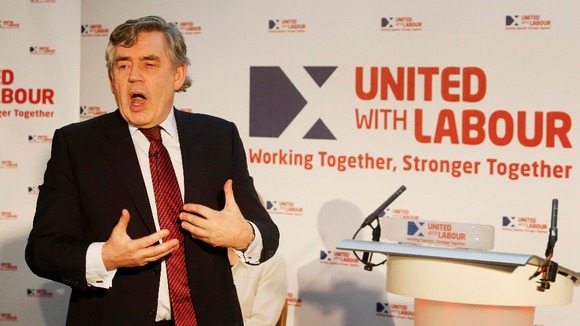 Former Prime Minister Gordon Brown said today it made "no sense whatsoever" for Scotland to break its political ties with the rest the United Kingdom.
Speaking to an audience at Glasgow University, Mr Brown said the debate was wrongly portrayed as a choice between Scotland and Britain.
"People are being told you either vote for Scotland, which means you vote Yes, or vote for Britain, which means you vote No. But actually I'm putting forward a vision of Scotland and asking you to vote for my vision of Scotland."
He said there were five positive reasons why it was important for Scotland to be part of the United Kingdom, citing pensions, welfare state funding, healthcare, providing jobs and keeping interest rates low.
Mr Brown argued that pensions have a more secure future if the "risks are spread across the UK" than if Scotland chooses to be an independent nation.
He said the UK system meant Scotland received £425m more a year for pensions than it would do if funding was based purely on population size, with this due to rise over the next 20 years to £700m.
But the Scottish National Party said Mr Brown's comments on pensions were "ludicrous".
The reality is that pensions are more affordable in Scotland than in the rest of the UK, a view supported by the National Institute of Economic and Social Research, who have also made clear that the demographic challenge is no more significant for Scotland than it is to the rest of the UK.

We also know that insurance providers, including HSBC and the Department for Work and Pensions itself, are clear that pensions would be unaffected following a Yes vote
– Eilidh Whiteford MP, SNP spokeswoman for work and pensions

Mr Brown also used his speech to attack Scottish First Minister Alex Salmond's suggestion that Scotland could become independent but keep the pound as its national currency. Mr Brown said this would leave Scotland in "a semi-colonial position" with no influence or input in setting interest rates.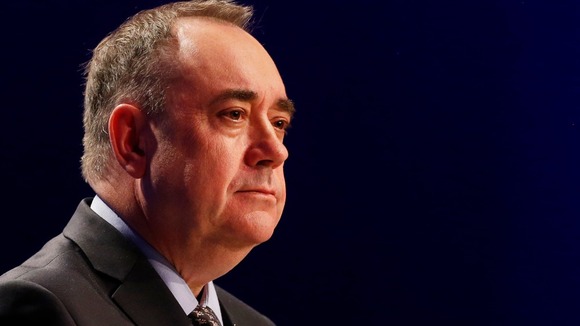 Further powers are set to be devolved to the Scottish administration in Holyrood and Labour and other parties are already proposing further devolution, if the Scottish population votes No to independence later this year.
I can see the virtue of an argument which says 'we're the Scottish National Party, London is to blame' but do you build the future of Scotland around saying 'we must abandon all political links with the rest of the United Kingdom', that is what the referendum question is. We are a nation, we have our national institutions, we have the Scottish Parliament, we're going to get more powers for the Scottish Parliament, the constitutional settlement will make possible better control over Scottish affairs, including tax raising powers for the Scottish Parliament, it makes no sense whatsoever to break our links with England."
– Gordon Brown

Martin Geissler watched Mr Brown's speech and sent this report.