A terminally-ill teenager has broken all records on fundraising website JustGiving by persuading the public to donate over £3 million.
Stephen Sutton, 19, had set out to raise £10,000 for the Teenage Cancer Trust, but has now smashed that record for the charity.
ITV News correspondent Rupert Evelyn reports:
After breaking the £3M mark on his JustGiving fundraising page, Sutton tweeted that he is "astounded at how well" he is feeling and that he has "just gotta keep on keeping on."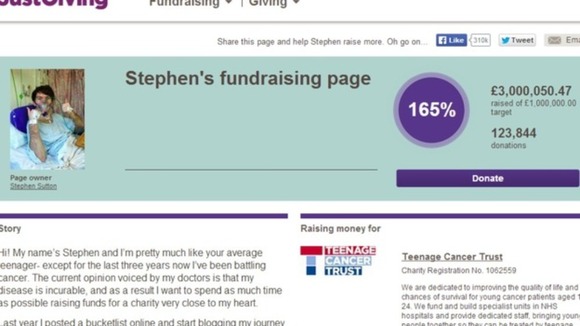 He also mentioned he is now eating, drinking and breathing fine, with him now moving around on crutches independently.
First time I've moved out of this room in a week. I've only been in a wheelchair to the end of the ward and back, but it feels so so so good
This whole week has been pretty unbelievable and I can barely fully get my head round everything that has gone... http://t.co/DA62PvCBmB
A new Facebook picture of Stephen from hospital has now shown him again with his thumbs up, a week after thinking he was about to die.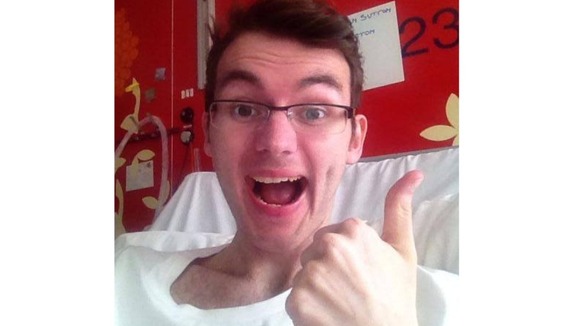 Speaking on Facebook, Stephen said:
One week ago I posted a 'thumbs up farewell' photo that went viral. As mentioned, at that point a genuinely thought I was a goner, but one week on I'm still here!

I feel very fortunate to be here, and every second alive feels very special!!

To celebrate still being here after this crazy week, to celebrate this wonderful journey called life, and to celebrate being part of raising over £3,000,000 for Teenage Cancer Trust.

Here's a huge thumbs up from me!!!!
– Stephen Sutton, on his Facebook page

Read: Teen cancer patient gets a visit from Jason Manford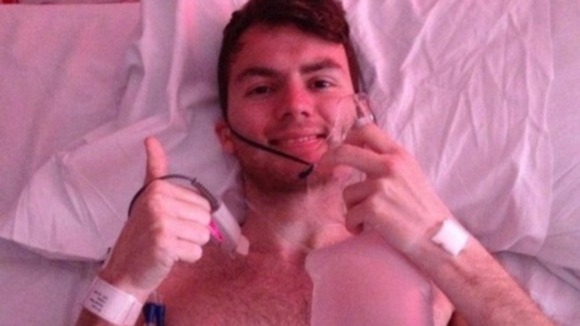 Celebrities including Stephen Fry, Benedict Cumberbatch and Russell Brand have backed Mr Sutton's fund-raising efforts, which has included a fund raising comedy gig set up by support Jason Manford.
Read: Teen cancer patient calls in to fundraising comedy show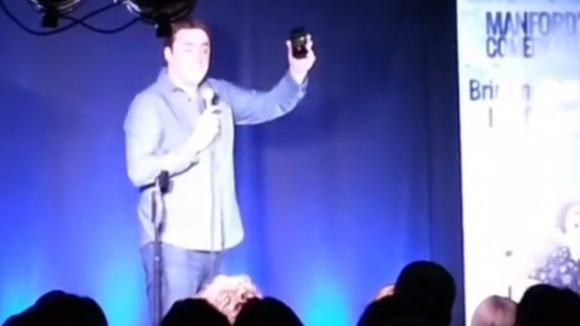 Manford, who met Mr Sutton at a charity gig two years ago, visited the teenager at Queen Elizabeth Hospital in Birmingham ahead of last night's gig in the same city.
He said he was touched because Mr Sutton, despite being ill in bed, was "talking about putting the fun into fundraising".
Mr Sutton, from Burntwood, Staffordshire, set up a "bucket list" last year of things to achieve before he died - including raising £10,000 for the trust.
Read the whole story: Teen cancer patient breaks £3m fundraising mark