Dramatic video captures moment street in Baltimore collapses
A video has captured the dramatic moment a street in Baltimore, US, collapsed following a day of storms and floods.
The footage shows cars tilting into a slight ditch before the ground suddenly collapses and all of the vehicles disappear.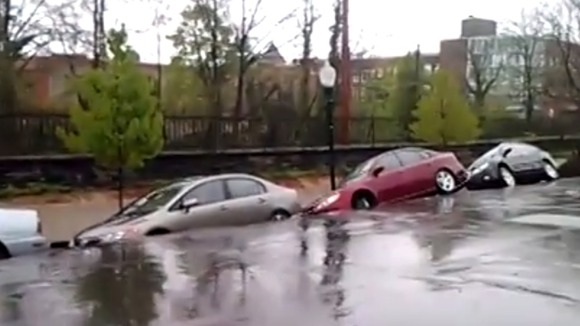 A loud blast is heard and a plume of dust can be seen in the video, with people heard screaming after the extraordinary incident in the US.
No one was injured in the partial collapse of 26th Street in Charles Village neighbourhood in Baltimore, Maryland, officials told NBC News.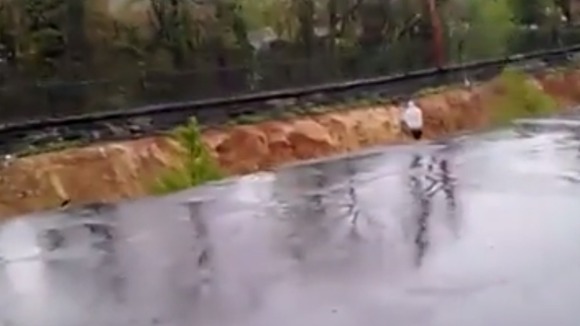 Cameraman Nick Reyes, who captured the footage, told NBC News:
I was in my house and then I looked out the window and saw that it was starting to go, so I ran outside and got my camera.
– Nick Reyes

He told the US website that the street had been uneven for years but had become worse in recent days.
Recently you could see that it was getting progressively worse.

Probably three to four minutes before (the video was captured) I was actually horizontal with all the line of the cars, and then I stepped back towards my house and then three or four minutes later it all went. I got out of there in the nick of time.
– Nick Reyes

US authorities evacuated 19 houses after the street collapse and gas and water lines have been turned off.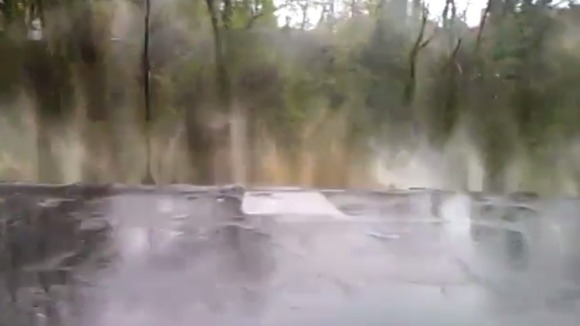 The city will now investigate whether any warning signs were missed, officials told NBC News.