WWE's emotional video tribute to 8-year-old superfan 'Connor the Crusher', who died of cancer
World Wrestling Entertainment has released an emotional video tribute to an eight-year-old fan, who died from pediatric brain cancer in April.
Connor Michalek, who battled the disease for five years, made a YouTube video in 2012 asking to meet his favourite wrestler Daniel Bryan.
The young boy was invited to the show Monday Night Raw in Pittsburgh, Pennsylvania, that December and made Bryan tap out.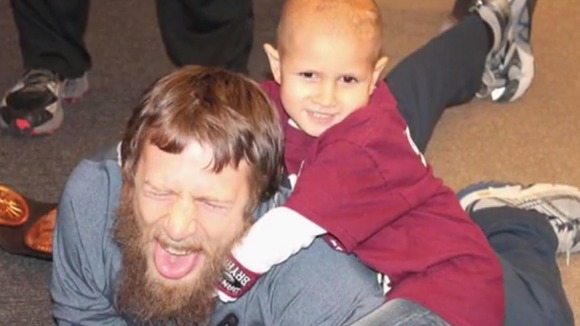 However, Connor made such an impression on the WWE stars that they also invited him to WrestleMania XXX in April this year.
We came up with the idea to invite him to WrestleMania to give him something to hang on for.
– Stephanie McMahon, WWE Chief Brand Officer

The young boy, or "Connor the Crusher" as he called himself, was in the front row to witness Bryan win the WWE World Heavyweight Championship.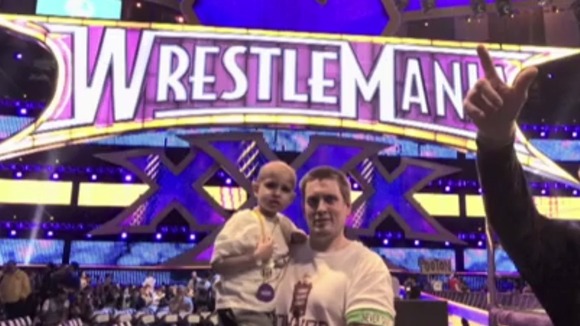 The best part of WrestleMania for me was that it was the first time in four years where I actually forgot that Connor was sick.

He was very energetic, he moved a lot, he didn't need help as much as he normally needed help.
– DAD Steve Michalek

Moments after Bryan won the belt, the wrestler left the ring and went straight towards Connor, telling him to "keep on fighting".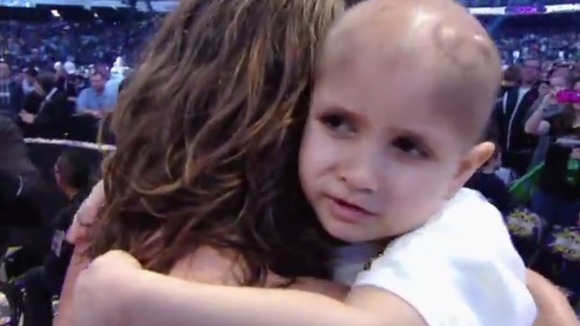 Connor's dad Steve believes the WrestleMania experience extended his son's life, which is "the greatest gift I could get".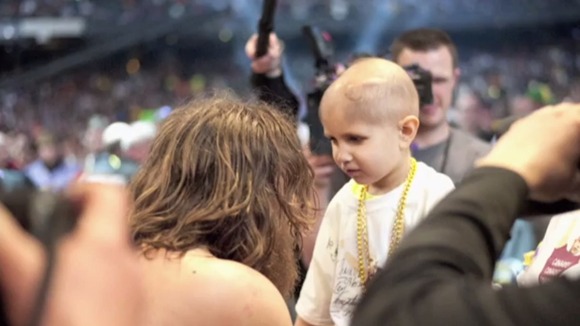 At the end of WrestleMania, as a dad, I kept hoping that maybe Daniel saw Connor sitting there. Daniel got out of the ring on our side and the very first person that Daniel came up to was Connor.

He leaned over and said: 'Connor you mean a lot to me, you gave me a lot of strength and you helped me to earn this. Please keep on fighting'.

Connor was elated, it was a perfect moment. I truly believe the whole experience extended Connor's time with me, there's no greater gift that I could get and there's no way I can ever repay them for that.

As a father that's all I can ask for is more time and especially the time I got was so great, he was himself and it was like having my little boy back.
– DAD Steve Michalek

Connor was also invited to the Monday Night Raw before WrestleMania, where he entered the ring, "knocked-out" wrestler Triple H and then pinned him.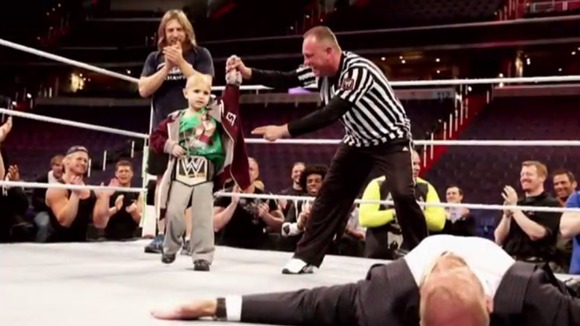 All of WWE's top wrestlers surrounded the ring and started changing "Connor" after the youngster pinned the athlete.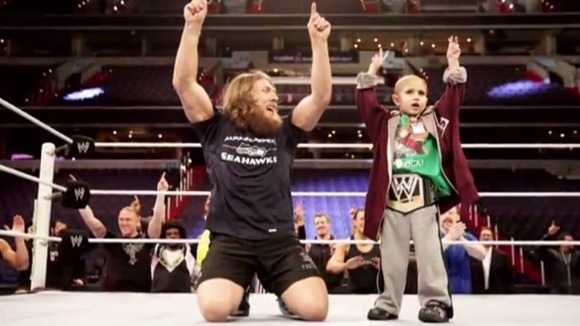 Bryan said the youngster was someone you would "instantly fall in love" with because of his "quick-wit".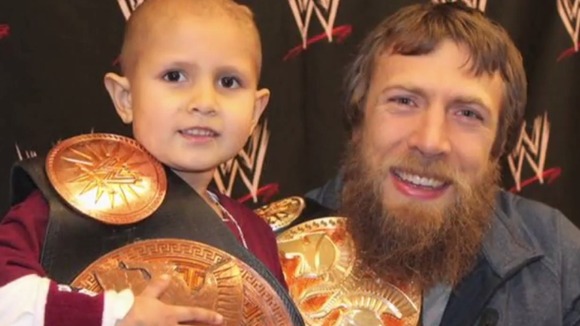 Connor was special for a million reasons, his smile, he was so quick-witted, he was nice to everybody but sometimes brutally honest.

You couldn't help but talk to him and instantly fall in love with him.
– Daniel Bryan