Colleagues pay tribute to ITV News at Ten programme editor Bernard Cole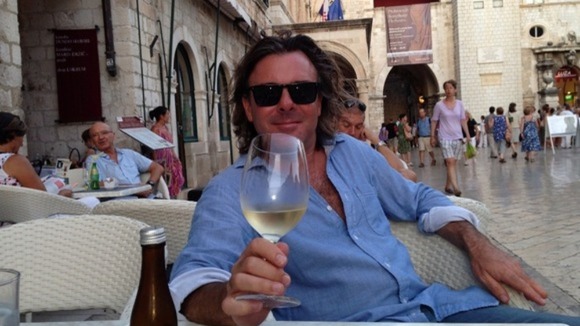 Colleagues have been paying tribute to ITV News at Ten programme editor Bernard Cole who passed away after collapsing on Friday aged 49.
Bernard began his career in journalism as a newspaper reporter in Portsmouth and later moved to Birmingham to head up content for the Sunday Mercury.
He joined ITV Central in 2001, where he became a news editor. In 2006 he joined ITN and later became programme editor of ITV News at Ten.
He was in charge of the programme for some of the biggest stories in recent years, including the death of Nelson Mandela.
Bernard was brilliant, biting and never boring. He questioned everything and everyone.

His knowledge and skill spanned physics, music, philosophy, politics and way beyond - an endless list for an endlessly inquiring mind.
– Julie Etchingham, presenter of ITV News at Ten
He was such terrific company; witty, intelligent, thoughtful, irreverent and fun. I feel devastated at his loss, to be honest. He was one of a kind.
– Tom Bradby, Political Editor, ITV News
Beneath that trademark, unkempt hair nestled an alpha + brain. He dressed like a 60s or 70s throw-back but thought like a philosopher-king.

Hot, as the best of them, on grasping the day's news, he was also gifted, intellectually, to place it in an historic, political and even geopolitical context.
– Alastair Stewart, presenter of ITV News at 6.30pm
Bernard was a passionate believer in what we do, and in the programmes we make. But above all he loved life, and had wonderful friends at ITN, a place which he described as more of a family than a newsroom.
– Geoff Hill, Editor, ITV News
Witty, passionate, intelligent, challenging, edgy. Bernard was a reporter's programme editor.
– Lucy Manning, UK Editor, ITV News

Monday night's News at Ten was dedicated to the memory of Bernard Cole.