Church apologises after 'blacking up' white mannequin for charity display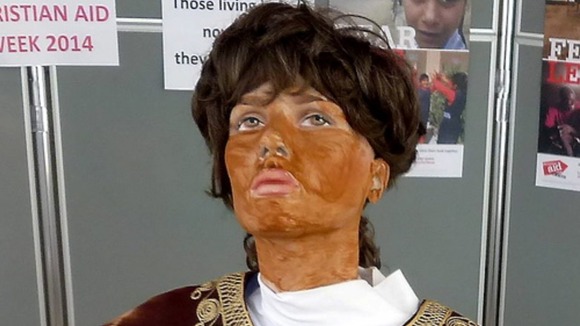 A church has apologised after using a 'blacked up' white mannequin in a display promoting Christian Aid week.
The model, holding a black baby doll, was installed in a window display at the Maidstone United Reformed Church in Maidstone, Kent, on Friday and was taken down yesterday after complaints.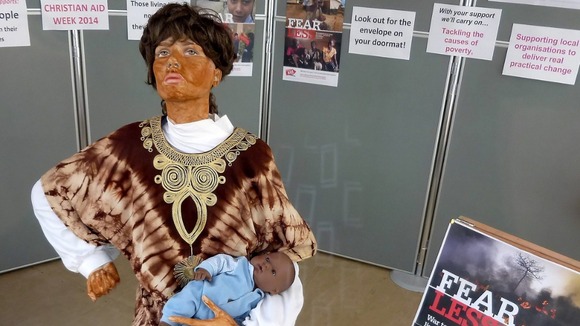 One onlooker saw a woman putting a white mannequin in the window before using brown varnish to paint it.
I saw a woman putting it together on Friday lunchtime. She seemed like a normal, nice, well-meaning lady.

But then when I came back from getting a sandwich I saw her stood there painting this white mannequin with varnish.

I couldn't believe it - it's so inappropriate. I can't believe anybody would think that's a good idea in this day and age.

It looks like they could find a black baby doll but didn't have a black mannequin so used something to make it darker.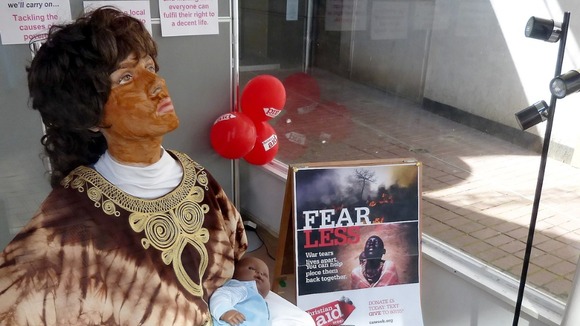 Reverend Andrew Royal, the minister of Maidstone United Reformed Church, was forced to issue an apology and said there was no "intention to cause offence".
I would like to apologise on behalf of Maidstone United Reformed Church for any offence caused by the church window display that was put up for Christian Aid week.

It was not our intention to cause offence - and we have removed the mannequin from the church window. I am extremely sorry for any hurt that was caused.
– Reverend Andrew Royal

Christian Aid week is an annual event run by a several churches nationwide, which helps raise funds for less-fortunate people across the world. Last year, 20,000 churches raised £12million for the cause.

The charity has declined to comment on the mannequin in Maidstone United Reformed Church.