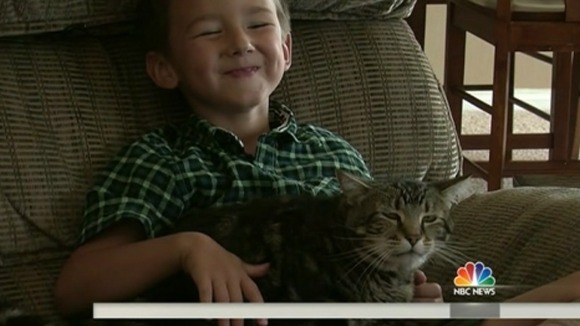 The owner of a cat that jumped to the defence of his four-year-old boy as he was attacked by a neighbour's dog has said the canine "didn't know what hit him" as the feline jumped to the rescue.
Family cat Tara was caught on camera darting to the rescue of her young owner after a neighbour's dog took hold of the four-year-old's leg on the driveway on his home in Bakersfield, California.
The cat can be seen chasing the dog away from the scene on home security footage.
Watch the family's interview on NBC's Today show here:
Speaking to NBC's Today programme, Roger Triantafilo explained that after his four-year-old son Jeremy had been taken to hospital by his wife Erica, he looked back at his home's CCTV footage to try and piece together exactly what had happened.
It was pretty amazing to see just a cat take on a dog and so selflessly put herself out there and not worrying if she was going to get bit or injured herself.

That dog didn't what had hit him.
– Roger Triantafilo

More: Hero cat saves four-year-old boy from dog attack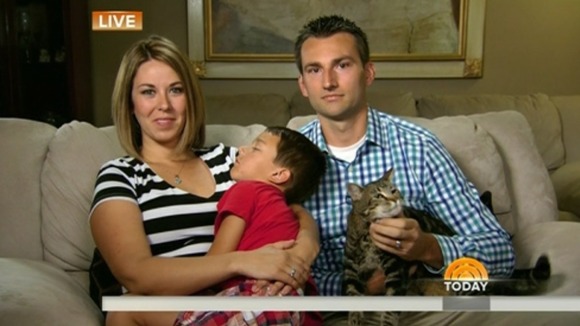 Mr Triantafilo later posted the footage online and it soon went viral.
Roger's wife Erica witnessed the attack outside her home before pet cat Tara "came flying out of nowhere" to protect Jeremy.
She can be seen on the footage running to her son and making sure the dog was long gone.
Jeremy was taken to hospital following the attack, where he received stitches and is now recovering at home.
Watch pet Tara leap to protect four year-old Jeremy: