Teacher 'sorry' over image posted of pupils 'blacked-up'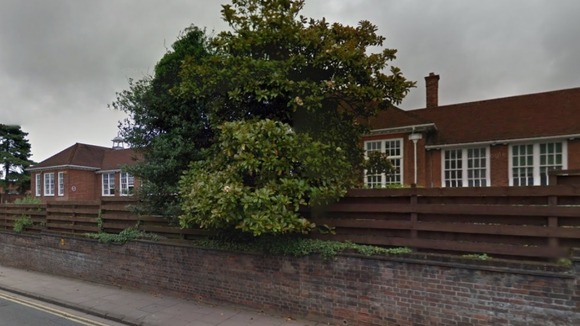 A headteacher of a Buckinghamshire grammar school has apologised after tweeting a photograph of his pupils 'blacked up'.
Stephen Lehec posted the picture of the students wearing dark face paint while dressed as the Jamaican bobsleigh team from the film Cool Runnings.
The pupils donned outfits, wigs and then 'blacked-up' their faces for a fancy dress event at the all boys school.
The photograph was swiftly deleted shortly after it was posted but not before it was slammed by other twitter users.
One wrote: "Aylesbury grammar school students 'black up' for a bit of fun?@AGSheadmaster's timeline makes the 1950s come alive!"
Another blasted: "Why did @AGSheadmaster think it acceptable for pupils to do this?"
The year 13 pupils at Aylesbury Grammar School were attending a movie-themed event to celebrate the end of their time at the school.
Mr Lehac, who has been head for five years, has now apologised "unreservedly" for the gaffe - and admitted he exercised "poor judgment".
More: Church apologises after 'blacking up' white mannequin for charity display
All of the students were enjoying their day of celebration and the experience, and at no time was there an undertone of any act being of a derogatory or racist nature.

As with many of the groups and individuals on the day, pictures were taken some of which were posted on Twitter. It appears that one of those pictures caused offence and as soon as this was known, the picture was removed.

It was not the intention of either the students or the school to cause offence and the school unreservedly apologises for any offence that was caused.

The school accepts that it exercised poor judgement in not acting swiftly when it saw the boys concerned and it has taken steps to ensure that this does not happen at future school events.
– Headteacher Stephen Lehec