Sarah Millican wears John Lewis Bafta dress twice to defy trolls who mocked it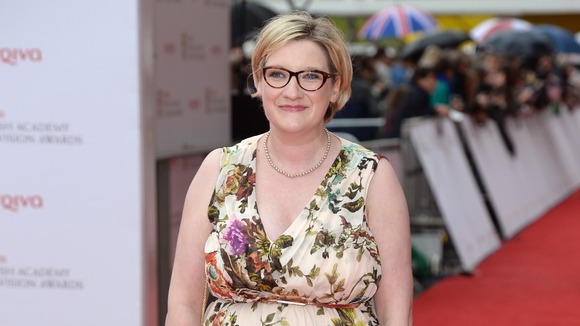 British comedian Sarah Millican has defied trolls who mocked her appearance at last year's Bafta show by wearing the very same dress again, one year on.
Millican wrote in the Radio Times last week that she was trolled on Twitter, "pilloried" in newspapers and "pulled apart" on the Lorraine TV programme all because of her choice of dress - a comfortable John Lewis outfit.
The experience, she said, had ruined what had been an otherwise "lovely" evening.
My dress (the one that caused ooohs in a department store fitting room?) was destroyed by the masses.

I looked like a nana, my dress was disgusting, was it made out of curtains, why was I wearing black shoes with it.

I cried. I cried in the car.
– Sarah Millican

But in defiance of those who chose to mock her appearance rather than congratulate her recognition at the country's most prestigious TV awards, Millican promised that if she was ever invited back to the Baftas she would wear the same dress again.

As it happened, she was invited back but was already booked to play a gig in Buxton on the same night.

Did she wear the dress?
And she said the Buxton audience response to her infamous John Lewis dress "choked me up".
And an extra special thanks to the those in my audience in Buxton last night.Your response when I walked out in my BAFTA dress choked me up.