Police probe Ukip Newark candidate after assault claim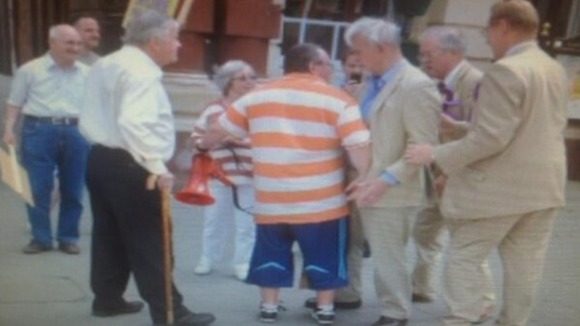 Ukip's candidate for the Newark by-election has denied claims he assaulted a protester while he was on campaign trail.
Roger Helmer, who is currently the MEP for East Midlands, disputed the allegations made on Twitter by Labour MP John Mann.
Mr Mann tweeted:
Ukips Roger Helmer broke off press interview to lunge across precinct at expenses protestor in Retford this afternoon
Ukip Roger Helmer picked wrong protestor to wrestle with: police cttee member with severed arm from industrial injury. Today in Retford
Two years ago he nearly lost his arm in the steelworks, today he faced Roger Helmer's anger at being questioned on expenses
Shortly afterwards Mr Helmer, who is currently MEP for the East Midlands, wrote on the social networking site:
Rent-a-Mob complain of no public meeting in Retford but we've done 20+ across the East Mids. Other parties none.
Sorry to spoil a good rumour, but I'm afraid I have not been arrested by the police.
ITV News Political Correspondent Paul Brand, who has seen video of the alleged incident, then spoke to Mr Helmer:
Just spoke to @rogerhelmermep who denies tweets from @johnmannmp claiming he assaulted a protestor in Newark. We have video, but unclear.
He later wrote: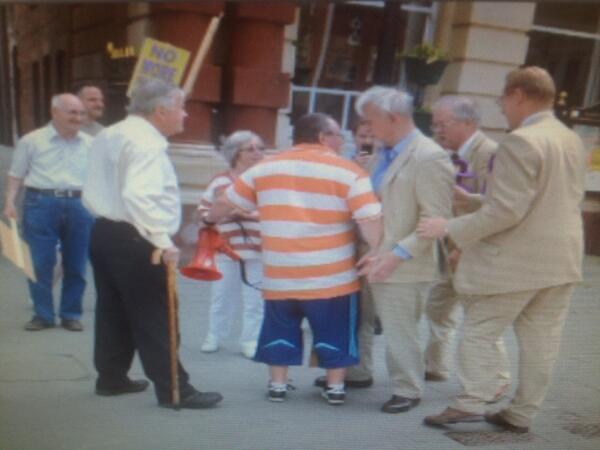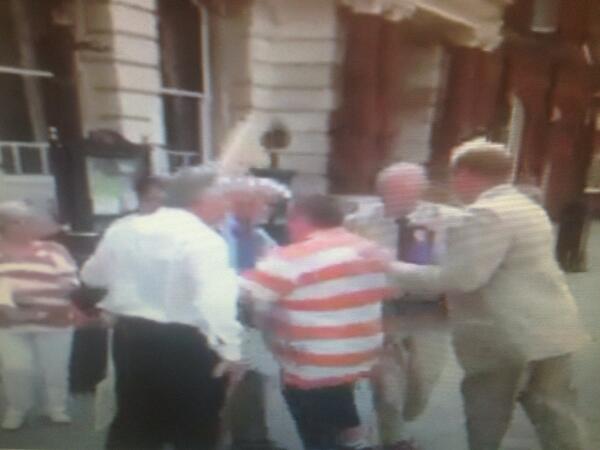 Asked about the alleged incident, the local police force said they were "making enquiries":
Police re @rogerhelmermep: "Making enquiries following report of dispute in Retford. Working to establish circumstances. No one arrested."