Ashley Cole tweets his plans to leave Chelsea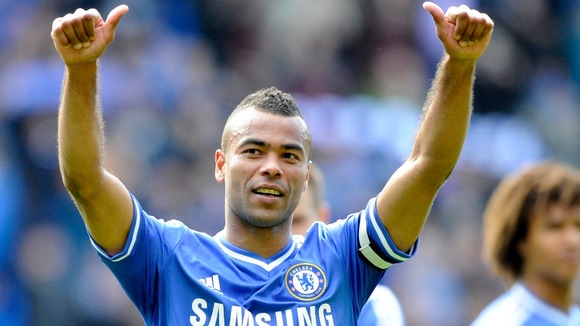 Ashley Cole has announced on Twitter that he will leave Chelsea Football Club.
His contract at Stamford Bridge finishes this summer, and he told fans that Chelsea is not one of his options for next year.
I am weighing up my options for playing next season with my agent and sadly it does not look like chelsea will be one of them. ????
In a series of increasingly emoticon-filled tweets, he thanked the club, his fellow players and the fans for their support.
Thank u Chelsea FC for making my 8 years there a pleasure to work all the staff and players, we've been through a lot, good and bad ??????
And of course the fans, how do I start, I can only say thank u for giving the boys confidence to win some amazing trophies, and once again
And this tweet is to the FANS that have stood buy me through thick and thin, I will always have u in my hearts, #cfcfans??????????
He did not give any hint of where he may go next, only that he wanted to start another fun filled journey in his life.
And now I'll be looking for another journey in my life hope it can be like my others full of fun and of course WIN something, ????
33-year-old Cole has been at Chelsea for eight years, and has played for England 107 times.