Animal equivalent of Victoria Cross awarded to labrador Sasha who was killed in Afghanistan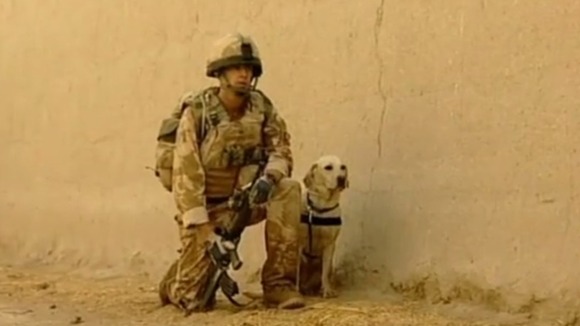 The animal equivalent of the Victoria Cross has been posthumously awarded to a labrador called Sasha who was killed serving in Afghanistan in 2008.
Lance Corporal Kenneth Rowe and the four-year-old dog both lost their lives when their patrol was ambushed after returning from a search in Kandahar.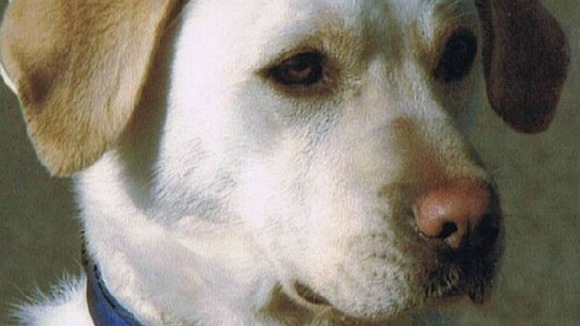 The pair located a number of Taliban explosives across the Helmand Province, with Sasha making 15 confirmed operational finds - saving the lives of soldiers and civilians.
Lyn an Ken Rowe, the parents of Kenneth, told ITV News their son and Sasha had an "extremely strong bond".
The bond between Ken and Sasha was extremely strong. They had each other to rely on, they relied on each other strongly.

Kenneth actually made a specific request to work with a dog that he could rely and trust.
– Lyn Rowe

Sasha's former handler Sergeant Major Andy Dodds and retired Military Working Dog, Fire, who was also injured in Afghanistan, accepted the award on behalf of the labrador.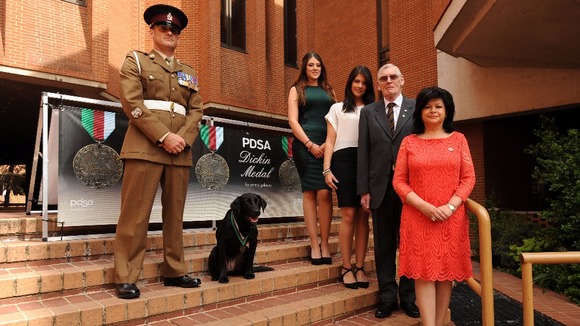 The PDSA Dickin Medal is the highest honour an animal can receive while serving in the military.
Sasha was extremely loyal and was always willing to work and eager to please you whilst working.

Dogs play an extremely important role in the military, whether it's through search work, protection work or guarding facilities.
– Sergeant Major Andy Dodds

He added that "Kenneth was a cheeky young chap and he was fun to be around, lively and energetic".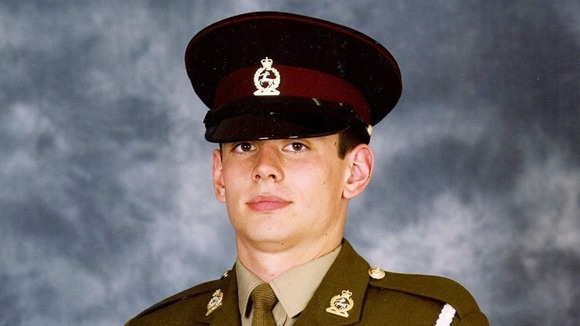 Gavin and Stacey star Joanna Page, who is an Ambassador for PDSA, was present at the ceremony at Kensington Town Hall.
For Sasha to be receiving this award today is huge. It's really moving, you see the photos of her and it's heartbreaking but it's also a celebration.

It's uplifting because you think of her relationship with her handlers and how much she must have boosted the morale of the soldiers she worked with.
– Joanna Page

The Dickin Medal was first awarded by veterinary charity PDSA in 1943.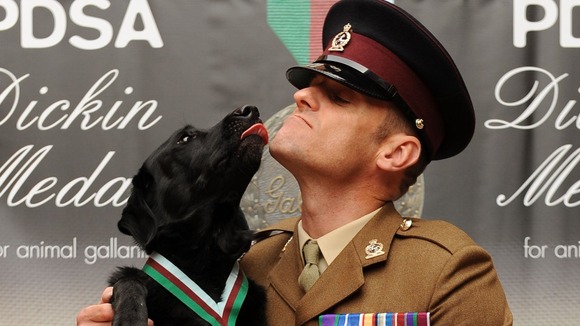 Some 65 medals have now been awarded to animals in war including 29 dogs, 32 Second World War messenger pigeons, three horses and one cat.