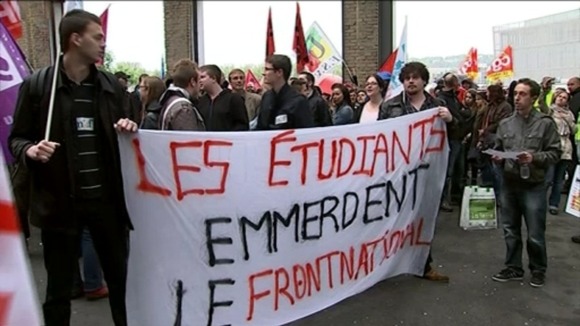 Even with the rising far-right and Euroscepticism in France at least 700 anti-racism protesters gathered at a French National Front convention today to voice their disapproval.
Although the far right party, led by Marine Le Pen, are leading every pre-election poll, many in France feel their politics are abhorrent.
ITV News European Editor James Mates reports from France, ahead of tomorrow's vote.
A young protester at the rally said:
It's exactly the same as what happened in the 30's.

People have not learned that when there is an economy crisis, extreme parties can rise.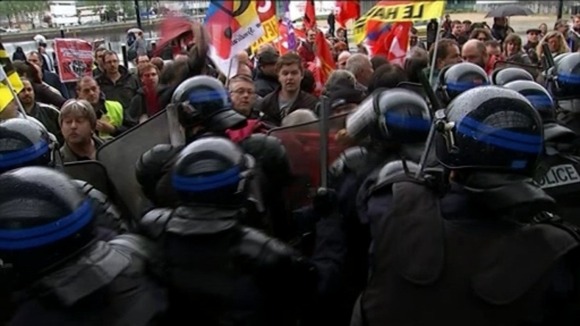 It is suggested that the leader of the Front National, Marine Le Pen, has taken the emphasis off racism and xenophobia in an attempt to decontaminate her party's image. Yet it may still not be enough to make her an ally to Nigel Farage and Ukip.
More: Nigel Farage insists UKIP has no plans to join international far-right alliance
Speaking to ITV News, Marine Le Pen said:
I don't need Ukip. I consider Nigel Farage disloyal.

I have heard Mr Cameron say that Ukip are drunkards and racists.

I find it equally unjust when Mr Farage talks about me, saying the National Front is about anti-Semitism.
– Marine Le Pen - Front National

Read more: French socialists pasted in polls as far-right makes gains