Triumphant bride-to-be finds life-saving stem cell donor after online appeal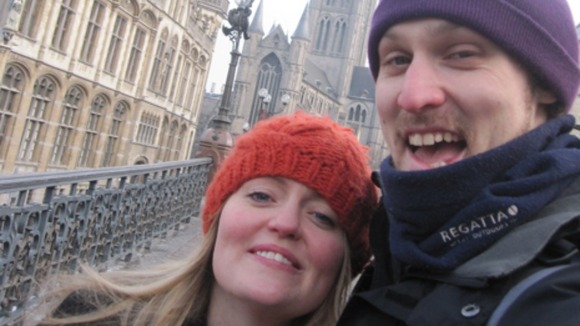 A woman who managed to find a stem cell donor to save the life of her fiance in just 60 days, with the help of social media, said she is astounded and overwhelmed by the response.
Earlier this month, bride-to-be Kate Robertson launched her #Shake4Mike appeal for fiance Mike Brandon after medics told him that he needed a transplant urgently.
The campaign encouraged people to to sign up to the bone marrow register, and then shake their faces for a selfie, sharing it on social media and encouraging their networks to do the same.
Blood charity Anthony Nolan said that the drive has led to a 50% increase in people joining the bone marrow register.
Between May 4 and 12, 7,000 people applied to the register online, compared to 939 during the same period in 2013.
Miss Robertson said she was relieved and overwhelmed at the same time, but mindful that happy ending is not shared by those still waiting for a donor match.
The response has been absolutely astounding. Knowing that there is so much support out there and to be able to visibly see the results of what we are trying to achieve has lifted everyone's spirits. Some of the shaky faces really made us laugh out loud which was wonderful.
She vowed to continue her campaign, saying it was never just about finding a donor for her fiance.
Even at the outset we wanted to help make sure that there will be matching donors for other people going through the same agonising wait - other people's brothers and sisters, sons and daughters, mums and dads, and lifelong partners.
Ann O'Leary, head of register development at Anthony Nolan said
We are absolutely delighted that a matching donor has been found for Mike. His story inspired thousands of people to sign up as donors, any one of whom could go on to save the life of someone like Mike in years to come.
People aged 16 to 30 who are in good health can sign up to the register here.