#TheBigTweet: Campaign for missing children gets underway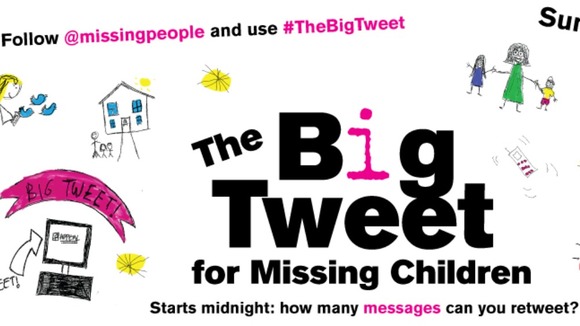 Campaigners are hoping to reunite children with their families through a social media drive to join a day of action today.
It is estimated that 140,000 children and young people go missing in the UK every year according to the charity Missing People.
Celebrities including Stephen Fry, Philip Schofield, and Matt Dawson, threw their support behind the Big Tweet for Missing Children which is taking place throughout the 24 hours of International Missing Children's Day.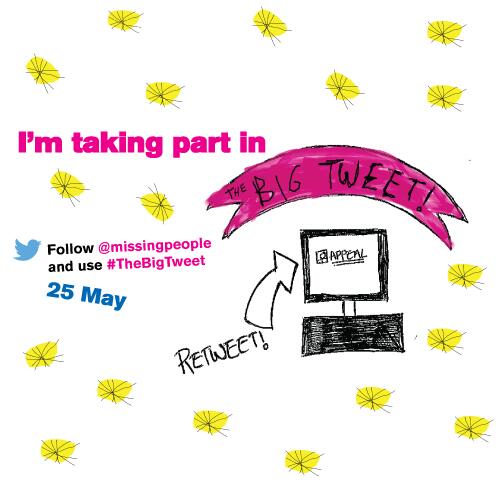 Stephen Fry, who is the patron of the charity said:
It is a very simple concept and there is simply no excuse not to get involved. Every half hour for 24 hours throughout International Missing Children's Day, the charity will be posting Twitter appeals with the aim of finding missing children.

I was so impressed by how the world of Twitter responded last year – an incredible 58,000 retweets in one day. The result? Two missing children were found. Invaluable.
The charity will tweet a different missing child's appeal every 30 minutes for 24 hours, using #TheBigTweet throughout the day.
Last year the online event generated 58,000 retweets of appeals throughout the day, and two of the children featured were found.
Jo Youle, Missing People Chief Executive said:
Every year, we're blown away by the support of the general public and the number of high profile celebs Re-tweeting our appeals, sharing messages that can help us find missing children. Any one of those tweets can help us save a child's life, so we're urging the public to get stuck in, follow @MissingPeople, use #TheBigTweet and help us save lives on International Missing Children's Day.
Merinda Peppard, social media expert from HootSuite, who are helping with the campaign said:
The team at HootSuite are delighted to support Missing People in this cause. This project is an outstanding example of how social media can be used successfully by charity organisations for social initiatives in the real world.
Anyone can help save a child's life, by signing up for reminders at www.missingpeople.org.uk/BigTweet, and retweeting appeals using #TheBigTweet on the day.