Katie Price's husband 'hates' woman he cheated with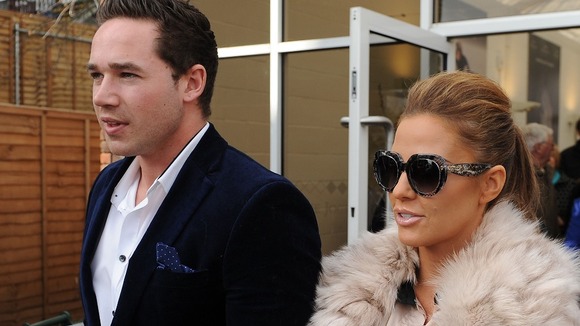 Katie Price's husband has admitted to cheating on the model but says he now "hates" the woman he had an affair with.
Price voiced her anger over the affair with Jane Pountney on Twitter at the beginning of May.
Sorry to say me and kieran are divorcing him and my best friend jane pountney bee having a full blown sexual affair for 7 months
Kieran is a disgusting human being doing this after I've just had a baby and still doing it till I caught them
No human being deserves this especially being 6 months pregnant
Speaking to the Sun on Sunday (£), husband Kieran Hayler admitted his actions had a terrible effect on his wife.
But he also laid a measure of blame at the door of Jane Pountney, the woman he cheated on Price with:
What I've done is worse than bad. Kate's done nothing wrong.

She's been an amazing wife but I've almost ruined her - she's an absolute mess...I am blaming myself a lot and I hate Jane.

I feel like she is the one who has done this to the family.

She made me do this. She didn't say no. She was meant to be Kate's best friend and she didn't even apologise."
He also recently tried to make up with Price on Twitter - the same medium she first used to attack his behaviour.
@misskatieprice I will repair your heart and I am looking for the light at the end of the tunnel for our fairy tale ending! Believe in me xx
However, there does not appear to be any sign of the former I'm A Celebrity! star weakening her resolve to split from Hayler.
Along with her tweet she has released a firmly-worded statement on her website, saying that Hayler's cheating means he "can no longer be part of my life".
Read: Model Katie Price announces on Twitter that she is to divorce third husband