The skies over Normandy will once again be filled with parachutes in remembrance of D-Day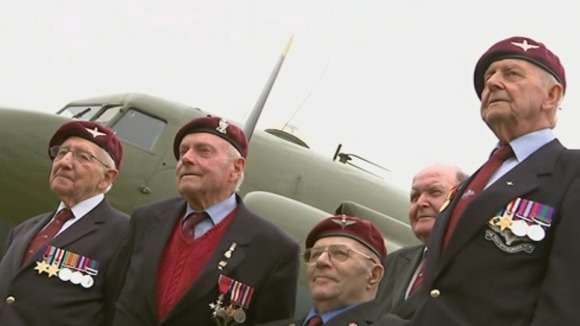 When paratrooper Fred Millward stepped onto a plane, in June 1944, he knew danger lay ahead. He and his comrades were about to become the first to land in Nazi occupied Normandy.
D-Day was under-way but few on that flight survived. Seventy years on, the bravery of those men is to be commemorated in a jump by serving members of Sixteen, Air Assault Brigade.
ITV News reporter Martha Fairlie was with Fred, as he watched the preparations:
The men of 9 parachute battalion jumped behind enemy lines as D day began - to silence the Merville gun battery that overlooked sword beach. Among them was 20-year-old Private Fred Milward. But as he jumped from the Dakota aircraft in the dead of night, his mission did not go plan.
The red light was on, waiting for the green to come - to jump. A tail drop flung me out.

My head hit the tail and took my helmet off. The number two jumped with me - we got together, and we were the only two that came out of that aircraft.
– Veteran Fred Milward

Some 70 years later, five veterans have been meeting today's paratroopers as they prepare for a mass jump over Normandy next week to commemorate the D-day landings. Jeffrey Pattinson said the training they had then was a far cry from the modern army.
My course was eight jumps, six from a tethered balloon, and then two from an aircraft. Once you had done you eight, you were a parachutist.
– Veteran Jeffrey Pattinson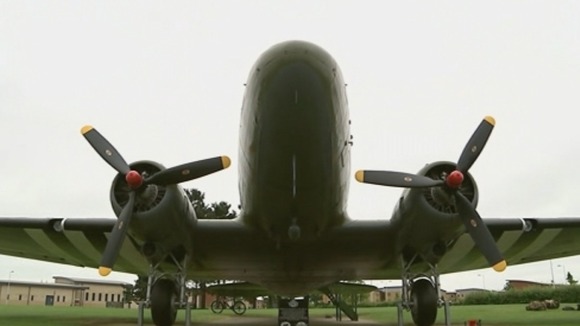 On June 5, the skies over Normandy will once again be filled with parachutes. This time as the men of 16 air assault brigade play their part in what will be a spectacular tribute to the veterans who went before them.