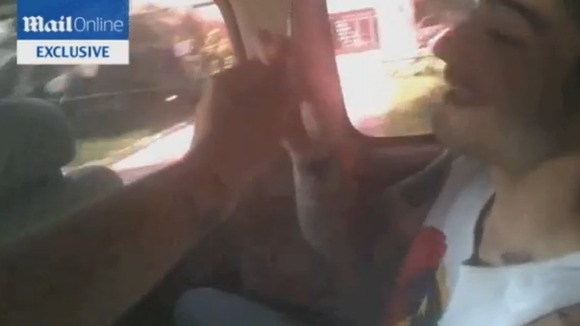 A member of the boyband One Direction has been filmed appearing to smoke marijuana while his bandmate jokes about taking drugs.
Published on the Daily Mail website, the video, apparently filmed by singer Louis Tomlinson, shows him passing the rolled-up cigarette to bandmate Zayn Malik, 21.
In the video, believed to have been shot in April while the band were on the Latin America leg of their world tour, 22-year-old Tomlinson can be heard to say:
So here we are, leaving Peru. Joint lit. Happy days!
– Louis Tomlinson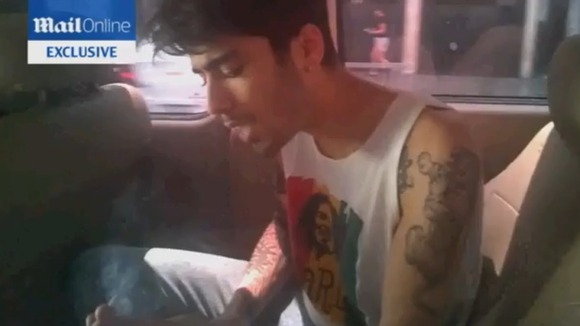 He also repeatedly jokes about the "po po" or police, and as an officer drives by on a motorbike, quips:
He's having a look, he's thinking I'm sure I can smell an illegal substance in there. And he's hit the nail on the head.
– Louis Tomlinson

Three remaining One Direction members, Liam Payne, Harry Styles and Niall Horan, are not in the car when the video was filmed.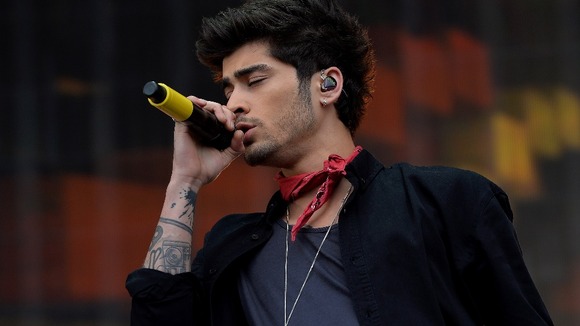 Possession of small amounts of cannabis for personal use is not punishable under Peruvian law.
The band's record company Columbia Records has only commented so far to say: "The matter is in the hands of our lawyers." One Direction fans were quick to jump to the defence of the their heroes, on Twitter and across social media platforms.
I love Zayn and Louis, and watching a video of them getting high won't change anything.
If Zayn and Louis wanted to do that, then let them do it. It's their life, we can't control it
However, some parents of the young fans felt quite differently about the matter, saying they were not happy with the inference the video makes, as ITV News correspondent Damon Green discovered:
Zayn and Louis have been so irresponsible considering they have such a young fan base. #zaynandlouis #idiots
The leaked video could prevent the band from playing in United States, where they also have a large following.
Last month TV cook Nigella Lawson was reportedly stopped from flying to the US after publicly admitting that she had taken cocaine.